FREE WOMENS HEALTH CLINIC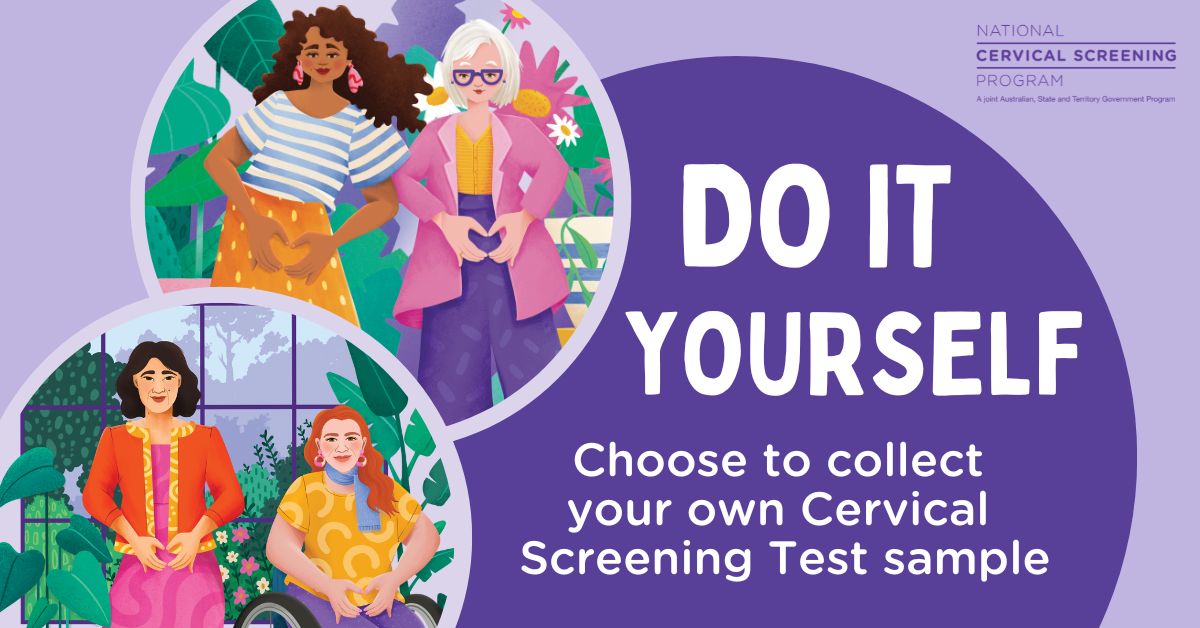 Cervical Screening involves a simple test to check for human papillomavirus (HPV) – a common infection that causes almost all cervical cancers – before it has the chance to develop into abnormal or cancerous cells. There are two options for having a Cervical Screening Test. One option is to have a healthcare provider collect your sample from your cervix. The other option is to collect your own sample from your vagina. We offer the Self-Collection method as an option at the Well Women's Centre. Make an appointment with our nurse below - Early detection could save your life!
Self-collection is not appropriate if you require a co-test including (but not limited to) because you:
• are symptomatic or experiencing unusual vaginal bleeding, pain or discharge
• are undergoing Test of Cure surveillance following treatment of a High-Grade Intraepithelial Lesion (HSIL) result or have been treated for a glandular abnormality
• have had a total hysterectomy with a past history of HSIL
• have been exposed to diethylstilbestrol (DES) in utero
If you're unsure, please contact us on 9140 1124 to speak with our nurse.
Would you like to access a free health service?
We are committed to making sure women in our community have access to the health services that they need. The Hedland Well Women's Centre Women's Health Clinic facility is a free service provided by the Centre's women's health nurse and offers a range of 30 minute appointments including:
– Cervical screening (self-collection method available)
– STI testing
– Pregnancy testing and unplanned pregnancy support and advice
– General health questions, discussions and referrals
– Health screening
– Blood pressure checks
– Body composition analysis
– Baby measurements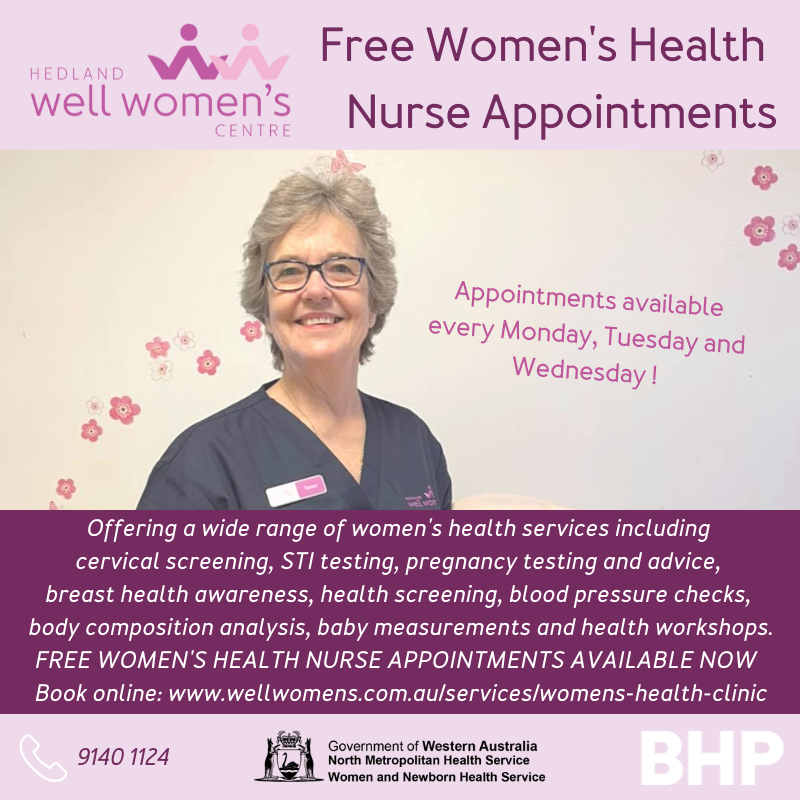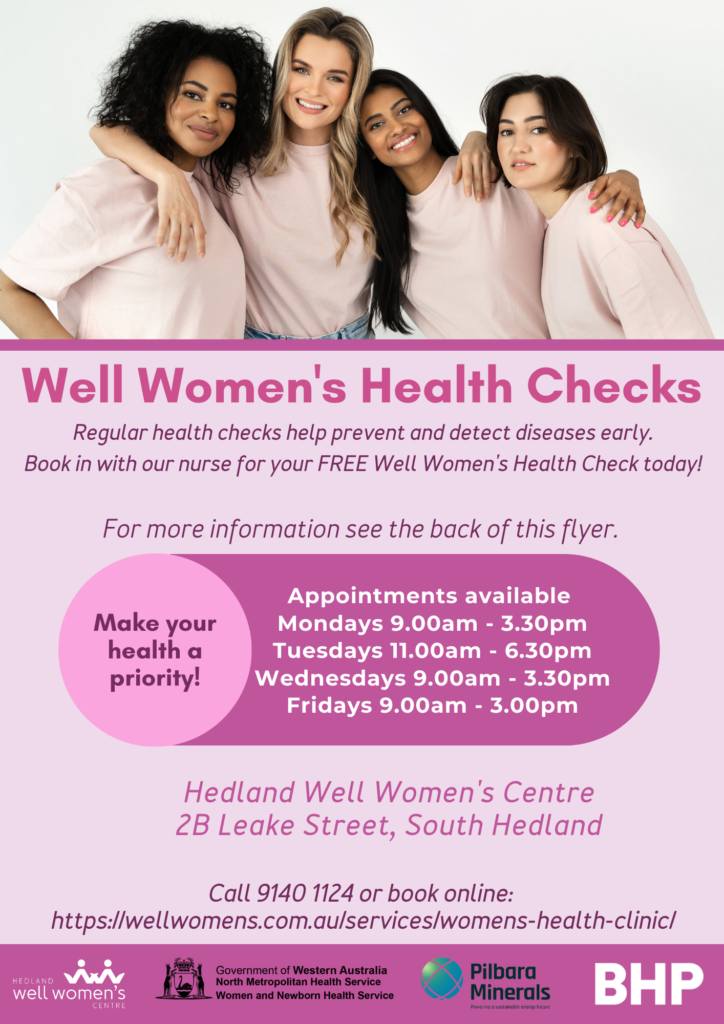 Don't let any of these barriers prevent you from getting your Cervical Screening Test done.
Always Time For Your Health
No Shame In Getting Screened
Want to know more about the Cervical Screening Process? Let our Nurse Taren explain!
If you would like more information or to book an appointment, contact us:

Phone: 08 9140 1124
You can also connect with us by sending us a private message on Facebook or email us at info@wellwomens.com.au
Every woman, of every age, is entitled to high-quality healthcare. If you believe you need to access one of these services, don't hesitate to get in touch.
Join or renew your membership for just $20 and enjoy access to all Centre services and programs and keep up to date with what's on through our monthly newsletter.