Our Home Away From Home program is available to all women and their families. It provides a way for women to connect with others in the community, and aims to reduce the loneliness and isolation that many women feel.
Hedland can sometimes intensify isolation due to the distances between locations, the harshness of the climate, and the primary industries of the town. The Home Away From Home program provides connection and support during times of difficulty.
• Our staff are always available to sit down for a cuppa and a chat, and provide support in a variety of ways. That might be a listening ear, or providing information about a service.
• Our monthly morning tea allows women to connect with others and to learn more about the local community
• Our What Women Do events are sun downers 18+ evenings. These social events run every 2 months with a different theme for laughter, fun and connection.
• The Drop In Centre is open for rest and respite during centre hours. It provides a place to have a tea or coffee, take a shower, get some fresh fruit, and freshen up. It is also an ideal space for mum to feed, change or weigh bub, or retreat to a quiet space.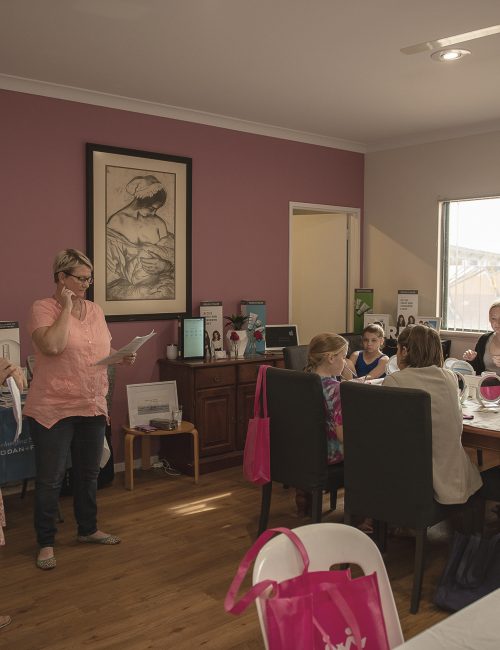 It's been very rewarding to see women make friends, engage with their community and find employment through the connections they make at the Centre. This program is what makes the Hedland Well Women's Centre a unique and special organisation. The Home Away From Home program has run at the centre for almost 10 years and is part of our BHP Community Health Partnership.
For more information give us a call on 08 9140 1124
You can also connect with us by sending us a private message on Facebook or email us at info@wellwomens.com.au
We hope to see you at our Home Away From Home soon!
Join or renew your membership for just $20 and enjoy access to all Centre services and programs and keep up to date with what's on through our monthly newsletter.