The Hedland Well Women's Centre 2021 Pink Pilbara Breakfast will be held on Friday 27th August 6.30am-8.30am.
Last year the Pink Pilbara Breakfast raised over $70,000 which was donated to the Hedland Well Women's Cancer Support Service. This year we are continuing to raise money to directly support people living with Cancer in Hedland.
The Hedland Well Women's Cancer Support Service provides financial assistance, support and advocacy to ALL local women and their families affected by cancer, offering;
Experienced cancer support staff
Financial Assistance
Individual Support, Referral and Advocacy
Counselling
Monthly Cancer Support Group meetings and events
This year you are invited to host your own PINK PILBARA BREAKFAST with your work colleagues, friends or community group's. Registered breakfasts will be able to link-in to our live broadcast, with guest speakers, entertainment and live auctions!
Pink Pilbara Breakfast
Online Silent Auction
To Register via SMS
Text: ppb followed by your full name
To: +61458678678
Example: ppb John Smith
Follow the registration link you are sent from GalaBid to log in and place bids.
To Register via browser
Visit: https://app.galabid.com/ppb
Click on the 'Register' button
Enter your details and click 'Register'
You will then receive a text to your mobile phone with a verification link. Clicking the link will take you to the auction where you can log in with the password you entered during registration. You are now ready to bid.


Pink Pilbara Breakfast 2022 – Save the Date 14th October. More info coming soon…
The Hedland Well Women's Centre's annual Pink Pilbara Breakfast is in its 4th exciting year.
In the past three years the Pink Pilbara Breakfast has raised over $150,000 with 100% of the funds raised going to support local people living with Cancer.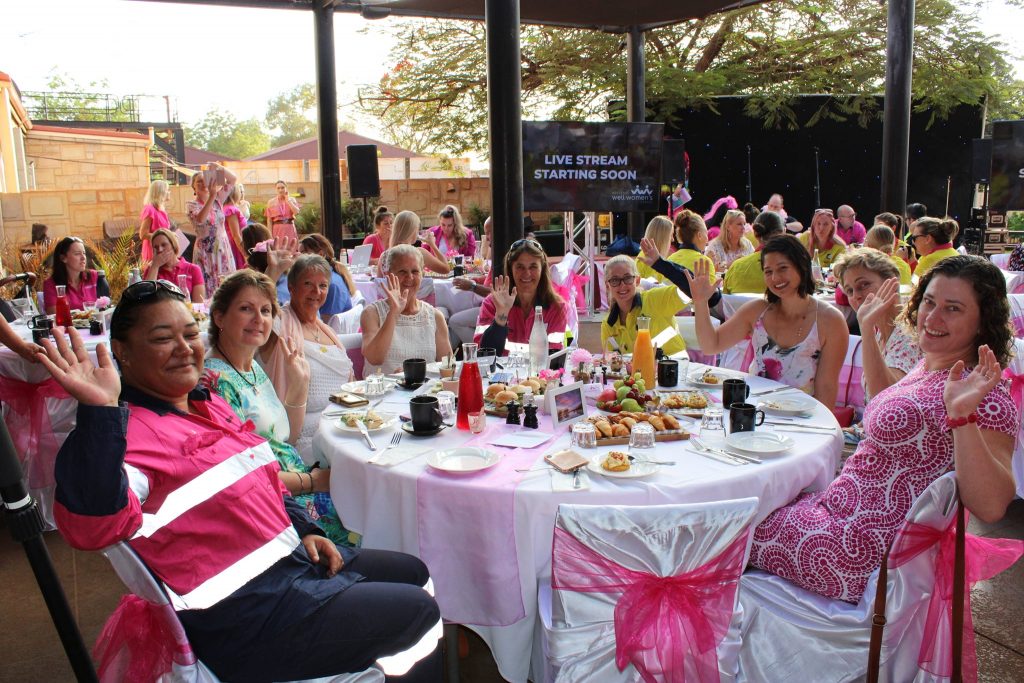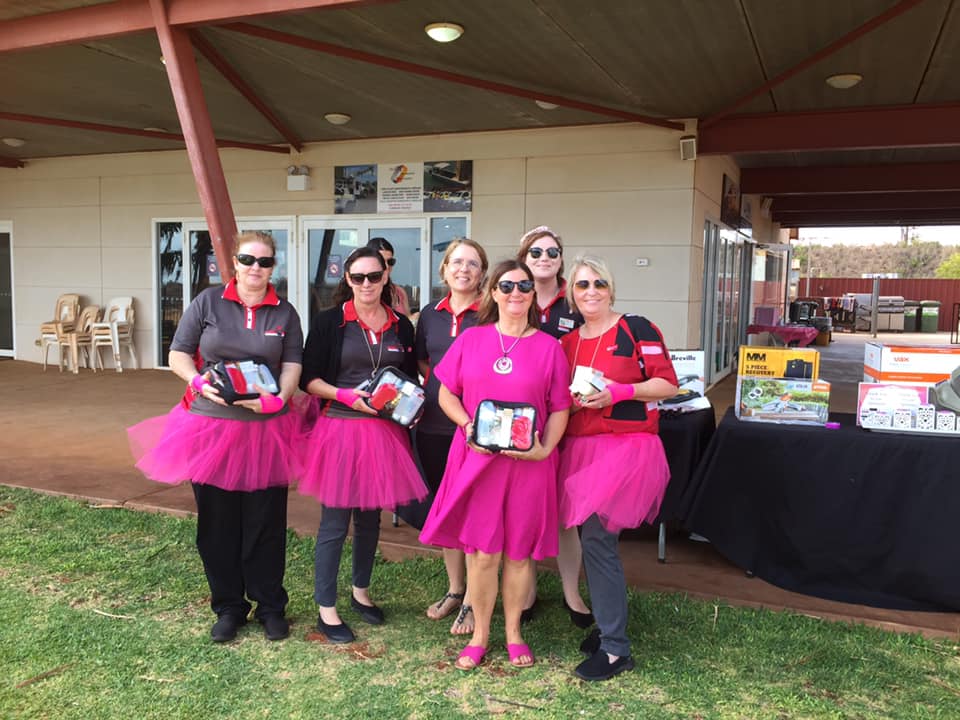 In 2020, we opened up the Pink Pilbara Breakfast to the community to host their own breakfasts for the first time, which proved to be hugely successful. We saw over 20 events held, 1500 plus participants and an enormous $77,000 raised.
The ongoing success of the Pink Pilbara Breakfast is only made possible through the generosity, compassion and support of our amazing community. We look forward to turning Hedland Pink in the future and invite you to become a part of this great legacy.
Here are just some of the ways we have been able to support locals in the past 12 months with the funds raised through the Pink Pilbara Breakfast;
          Employed a Full Time Cancer Support Coordinator, Provided individualised advocacy, Delivered training for counsellors and staff in the specific field of cancer Patient and Carer needs, Provided counselling for Patients and Carers, Provided individualised financial support (case by case basis), Provided support for families and patient's required to travel outside the region for treatment, Provided support for Carers throughout palliative care, Monthly Cancer Support Group.  
Join or renew your membership for just $20 and enjoy access to all Centre services and programs and keep up to date with what's on through our monthly newsletter.