Monthly
Weekly
Daily
List
Grid
Tile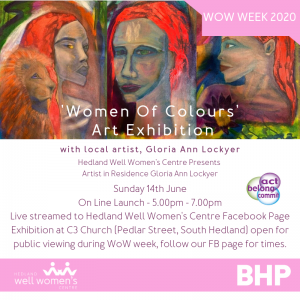 Live streamed to Hedland Well Women's Centre Facebook Page. Exhibition at
...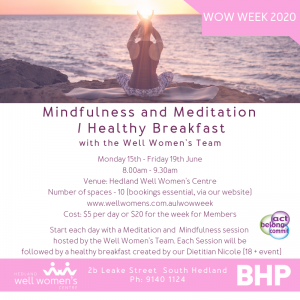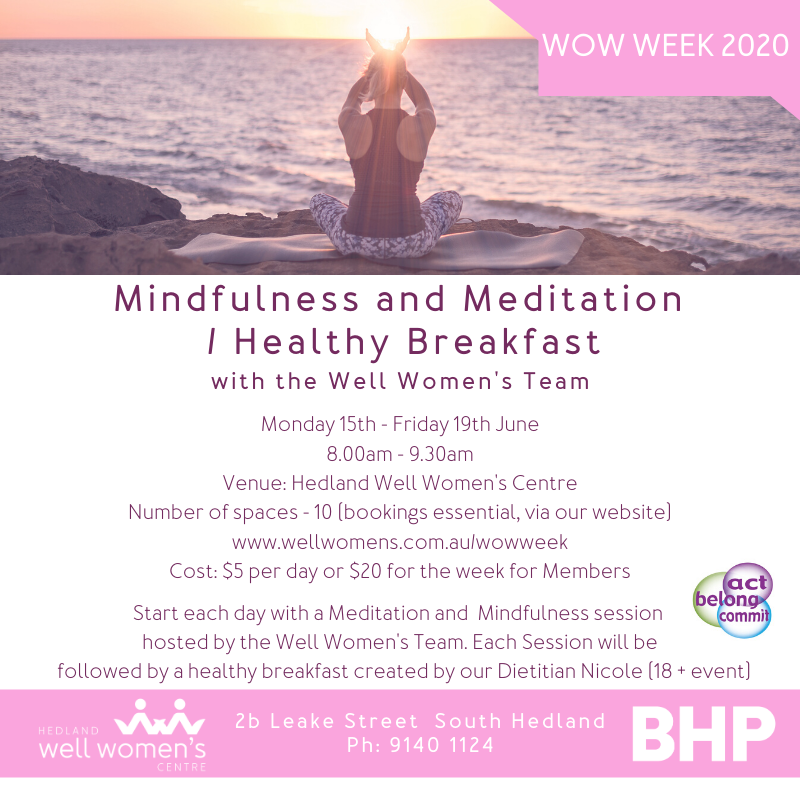 Start each day with a Meditation and Mindfulness session hosted
...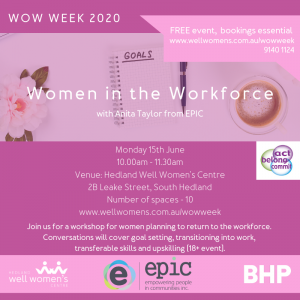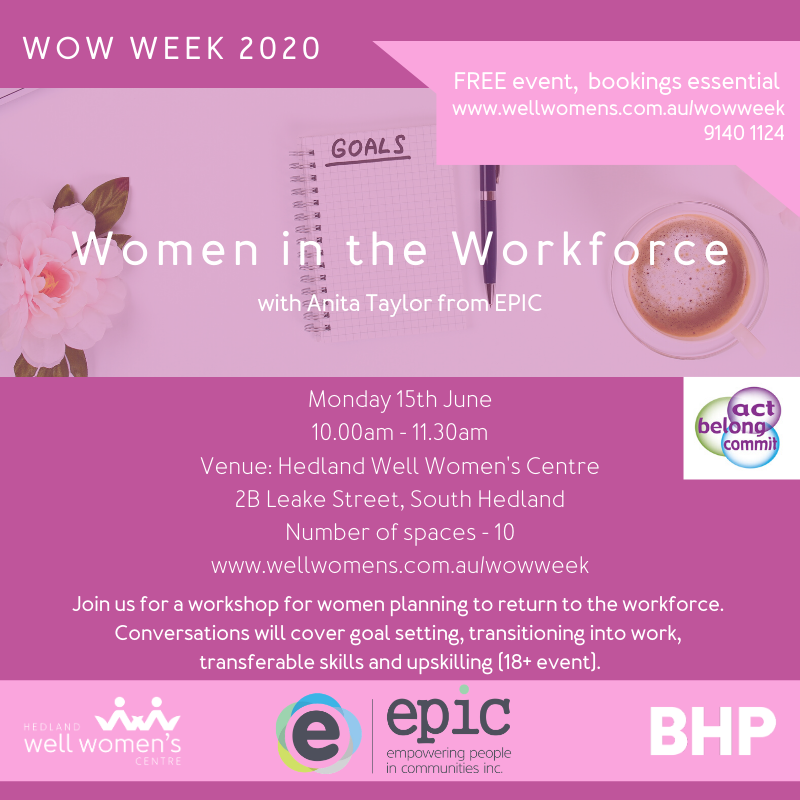 Join us for a workshop for women planning to return
...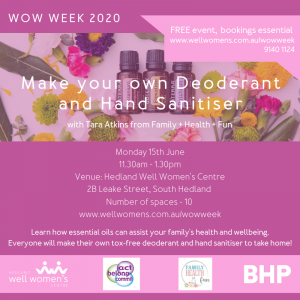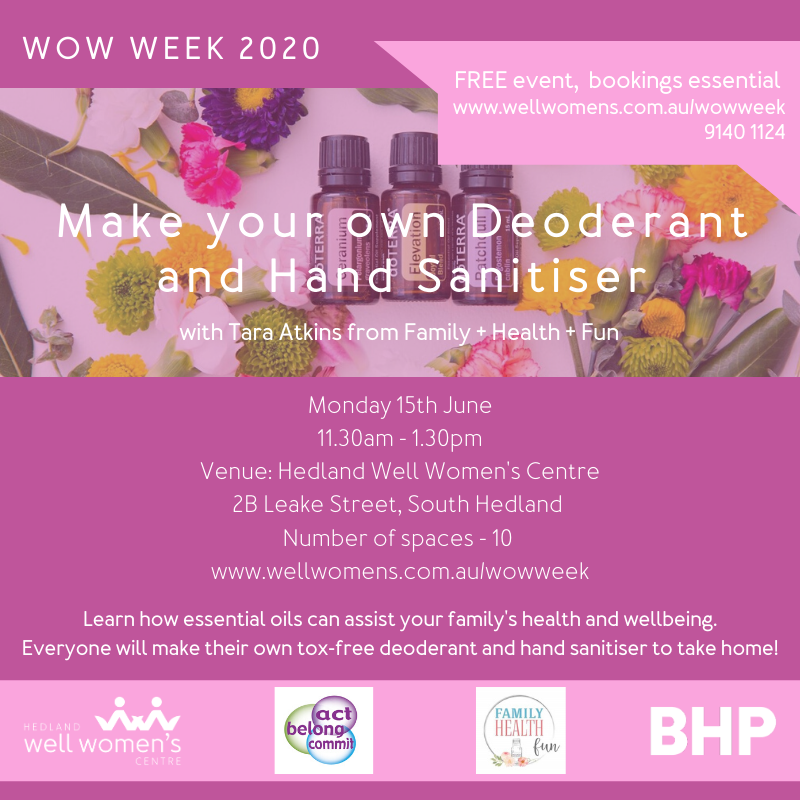 Learn how essential oils can assist your family's health and
...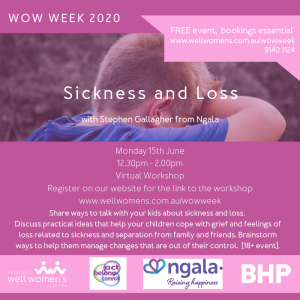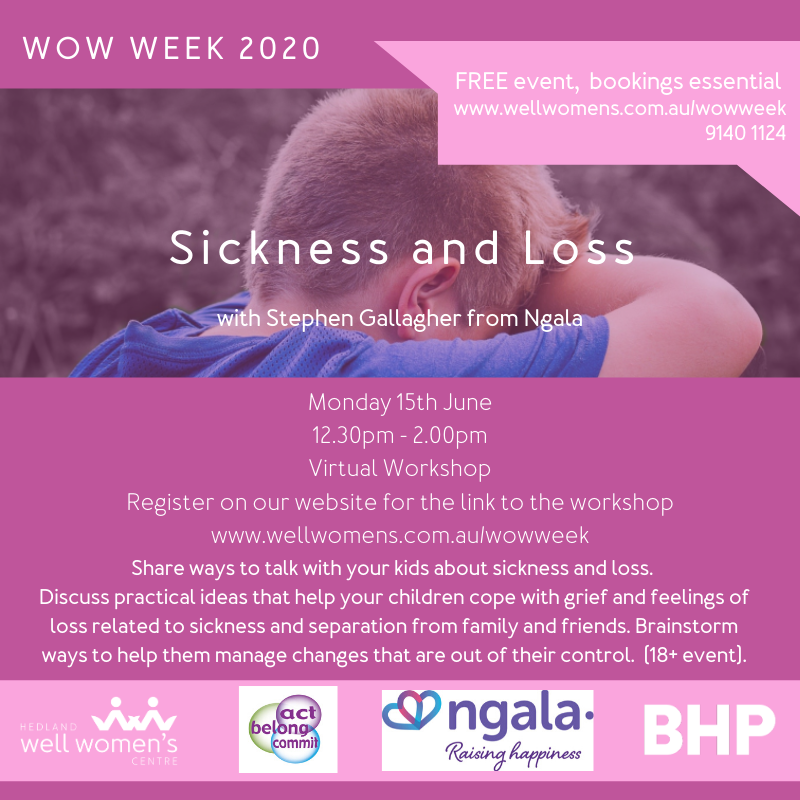 Virtual Workshop. Share ways to talk with your kids about
...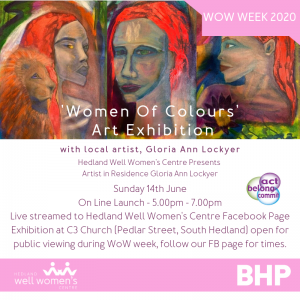 Live streamed to Hedland Well Women's Centre Facebook Page Exhibition
...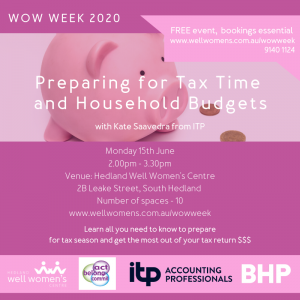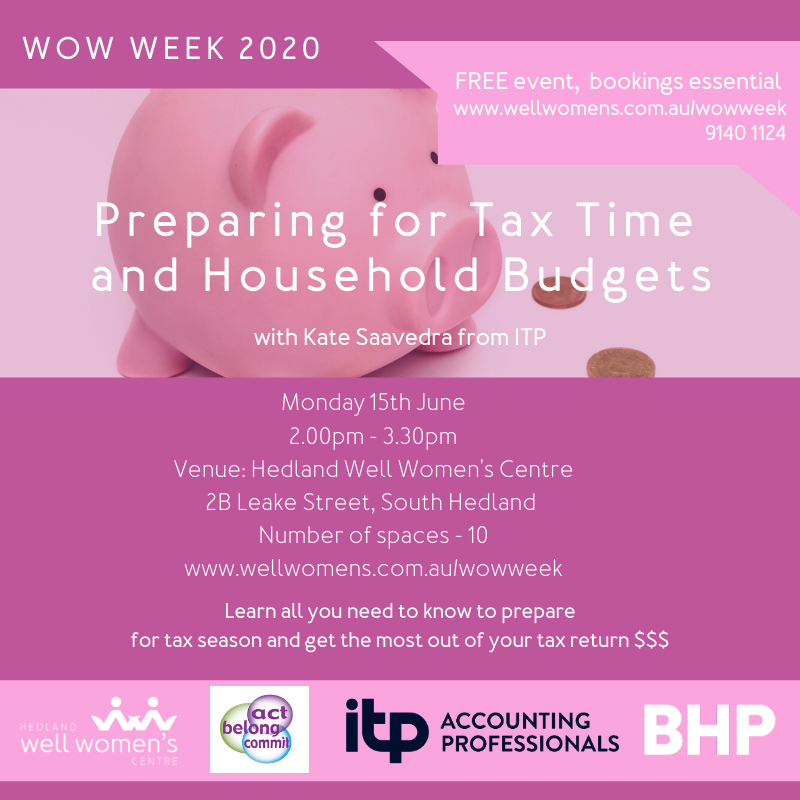 Learn all you need to know to prepare for tax
...
No event found!
Join or renew your membership for just $20 and enjoy access to all Centre services and programs and keep up to date with what's on through our monthly newsletter.