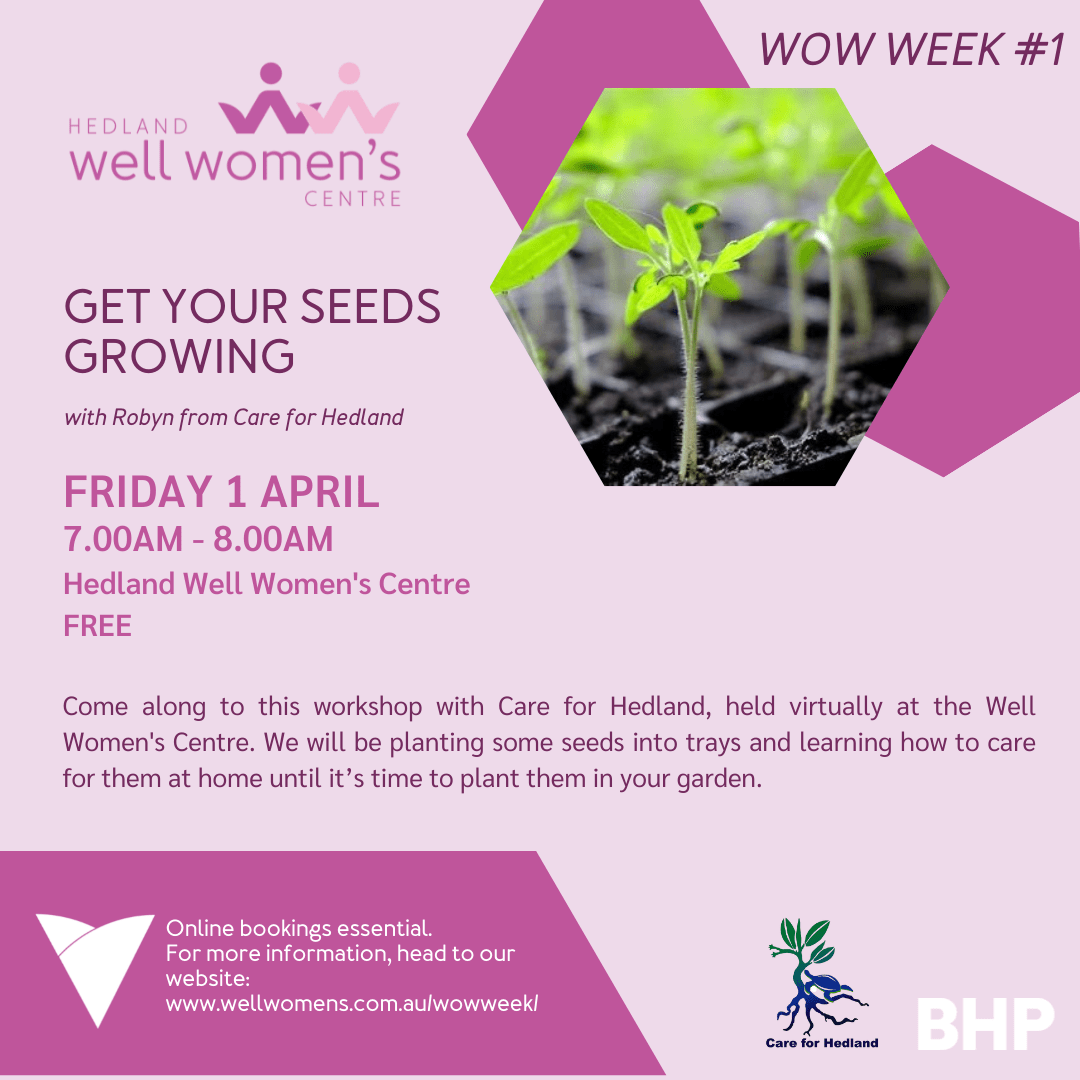 Get Your Seeds Growing
Come along to the community garden and plant some seeds into trays and learn how to care for them at home until it's time to plant them in your garden.
Friday 1 April | 7AM – 8AM
Hedland Well Women's Centre
Cost: FREE
*If this event is sold out, please contact us on 9140 1124 to be added to the waitlist.
Sold out!