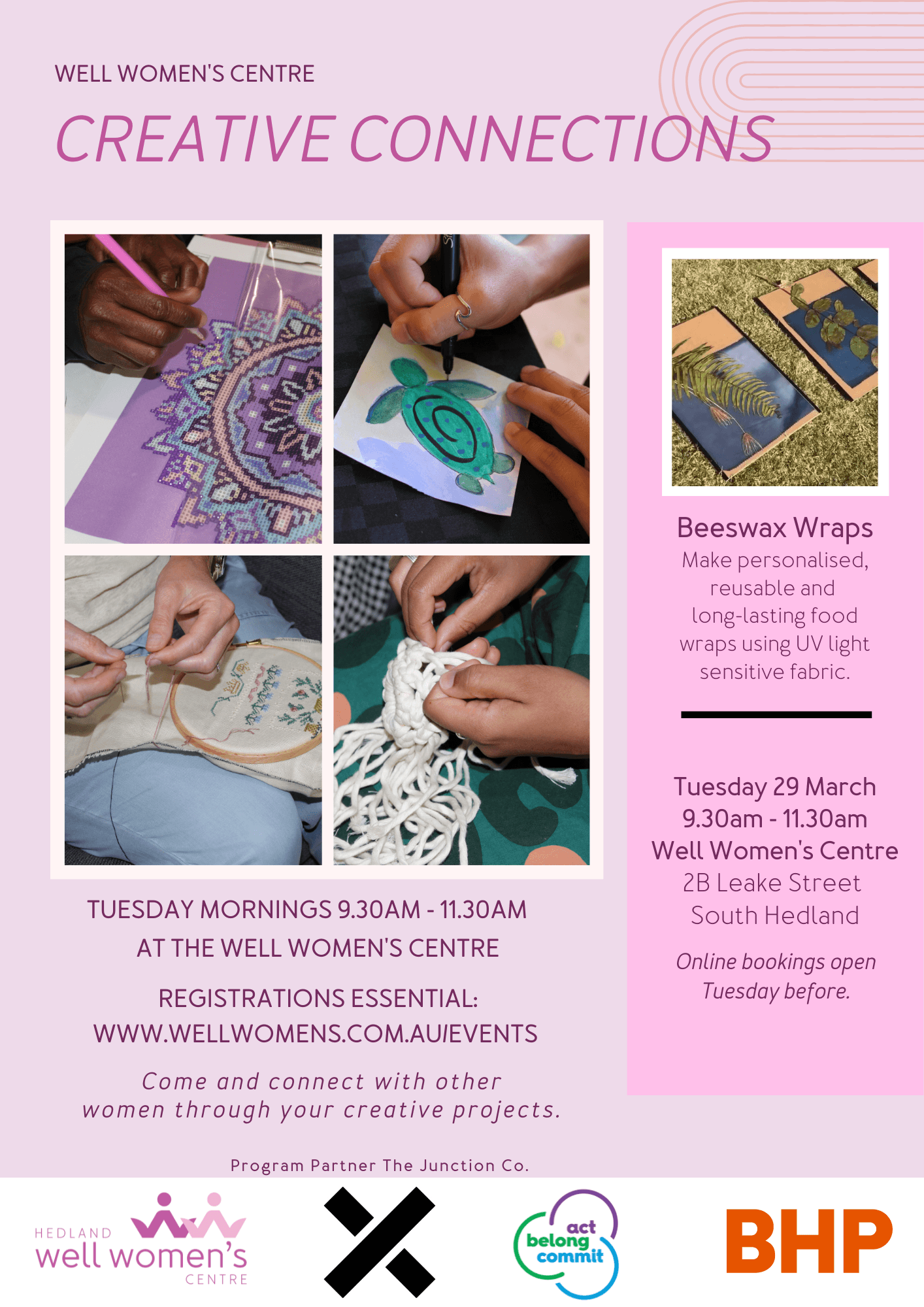 Creative Connections – Beeswax Wraps
We are excited to have The Junction Co. facilitate a series of four creative workshops for our Creative Connections program…
Beeswax Wraps
Tuesday 29 March | 9.30am – 11.30am
Well Women's Centre, 2B Leake Street South Hedland
Make personalised, reusable and long-lasting food wraps using UV light sensitive fabric. In this workshop, you will learn the simple steps of this upcycling technique. In addition to reducing waste and being economical, the beeswax wraps will help your food to stay fresh longer! No skills required just bring your authentic self.
Bookings below essential.
ABOUT THE JUNCTION CO.
The Junction Co. is a regional arts organisation with a clear vision to engage, grow and empower regional creative industries. We deliver a raft of programs to the Pilbara community, online, at partner locations across the region, and through the Port Hedland Courthouse Gallery+Studio.
Come and connect with other women through your creative projects.
Sold out!