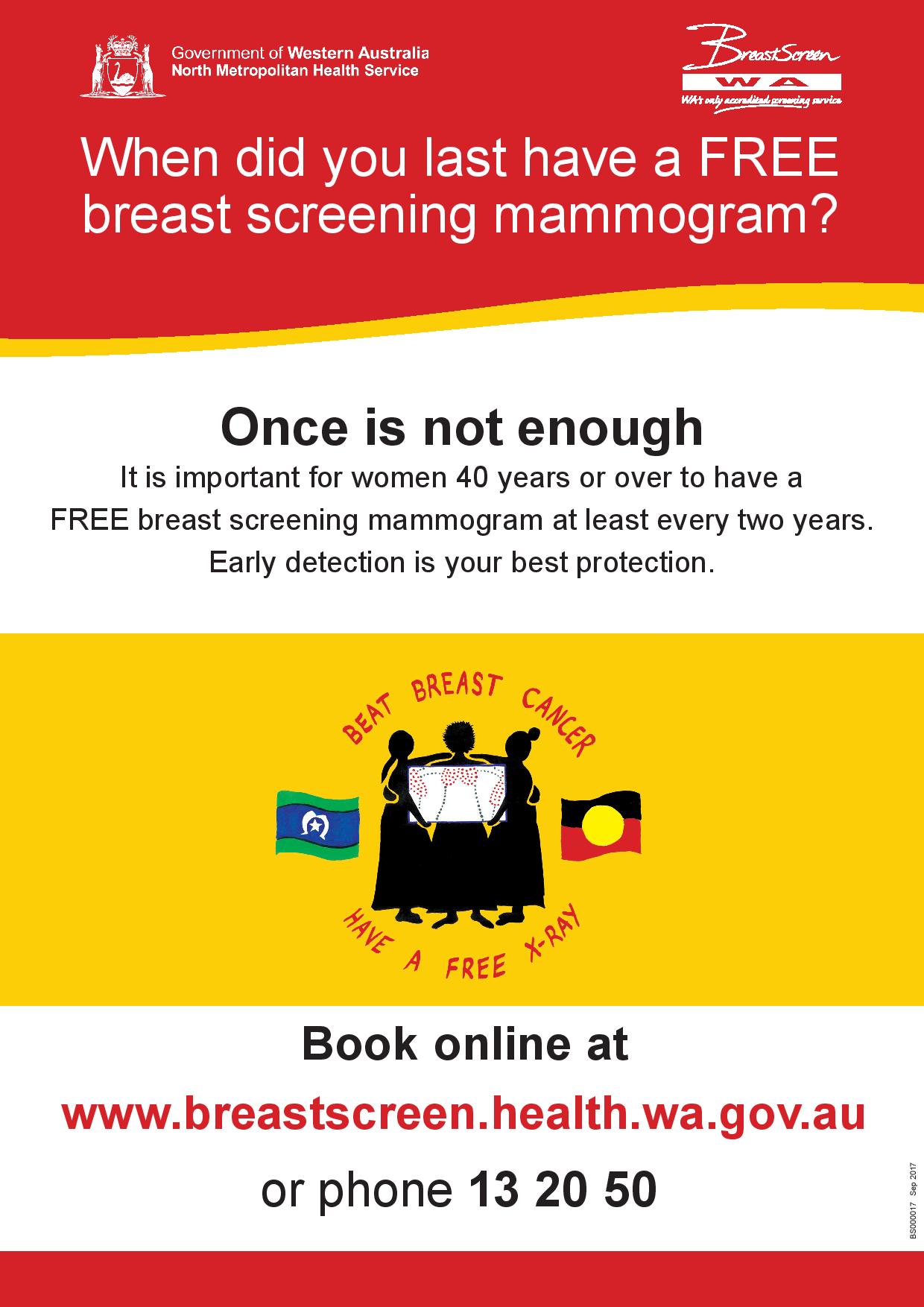 BreastScreen WA
Women aged 50 to 74 years are invited to have a FREE screening mammogram. (Women 40 years and over are eligible to attend). Breast cancer is the most common life threatening cancer for women and 1 in 7 women in Australia will develop breast cancer in their lifetime.
Having a screening mammogram (breast x-ray) every two years significantly increases the chance of a woman surviving breast cancer and reduces the amount of treatment required.
The BreastScreen WA bus will be located at the Hedland Health Campus from 5th-14th September. Book your free screening mammogram
online
or phone 13 20 50.