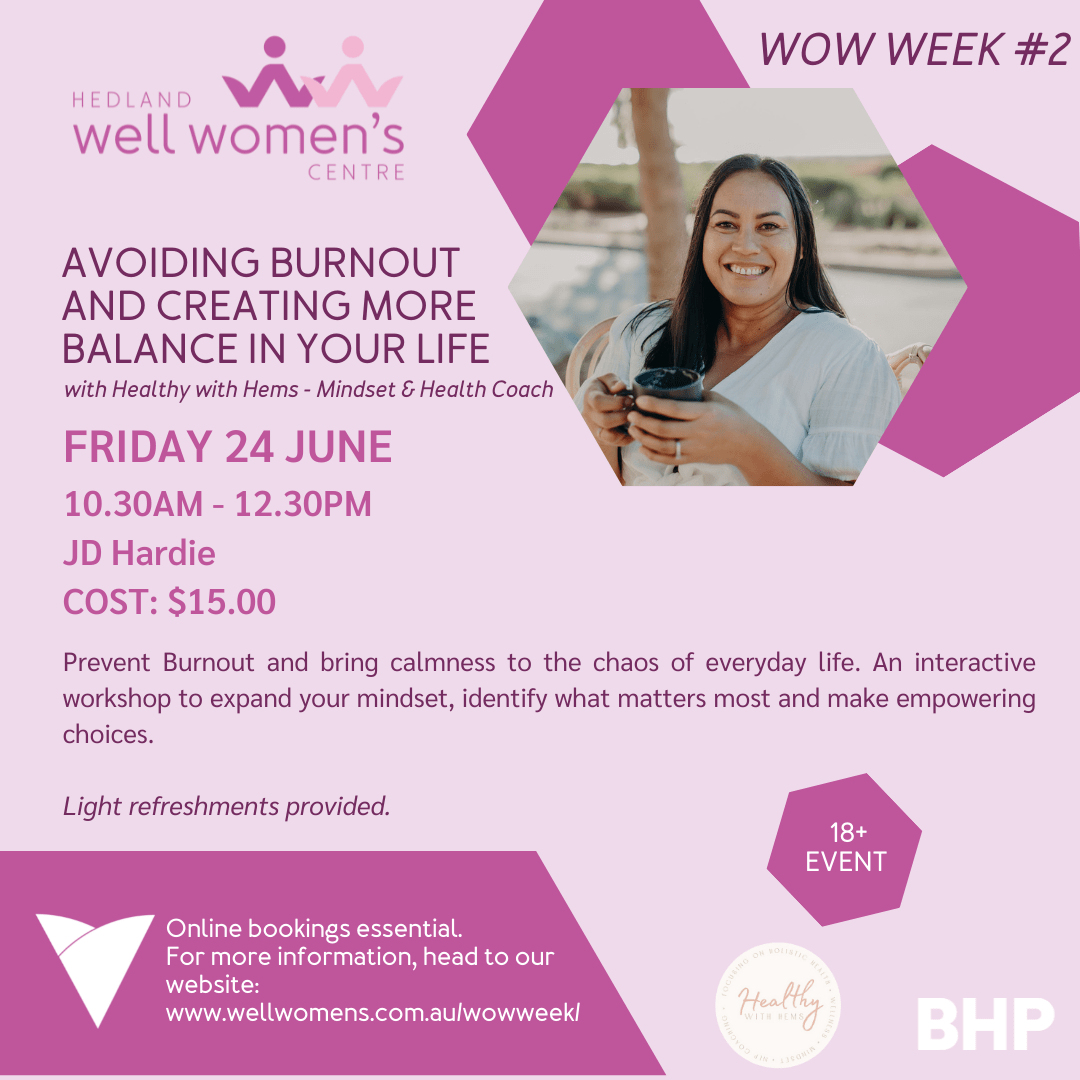 Avoiding Burnout and Creating More Balance in Your Life
Prevent Burnout and bring calmness to the chaos of everyday life. An interactive workshop to expand your mindset, identify what matters most and make empowering choices.
Friday 24 June | 10.30AM – 12.30PM
JD Hardie, Cottier Drive South Hedland
Cost: $15.00
Light refreshments provided. 
18+ Event. Bookings below essential.