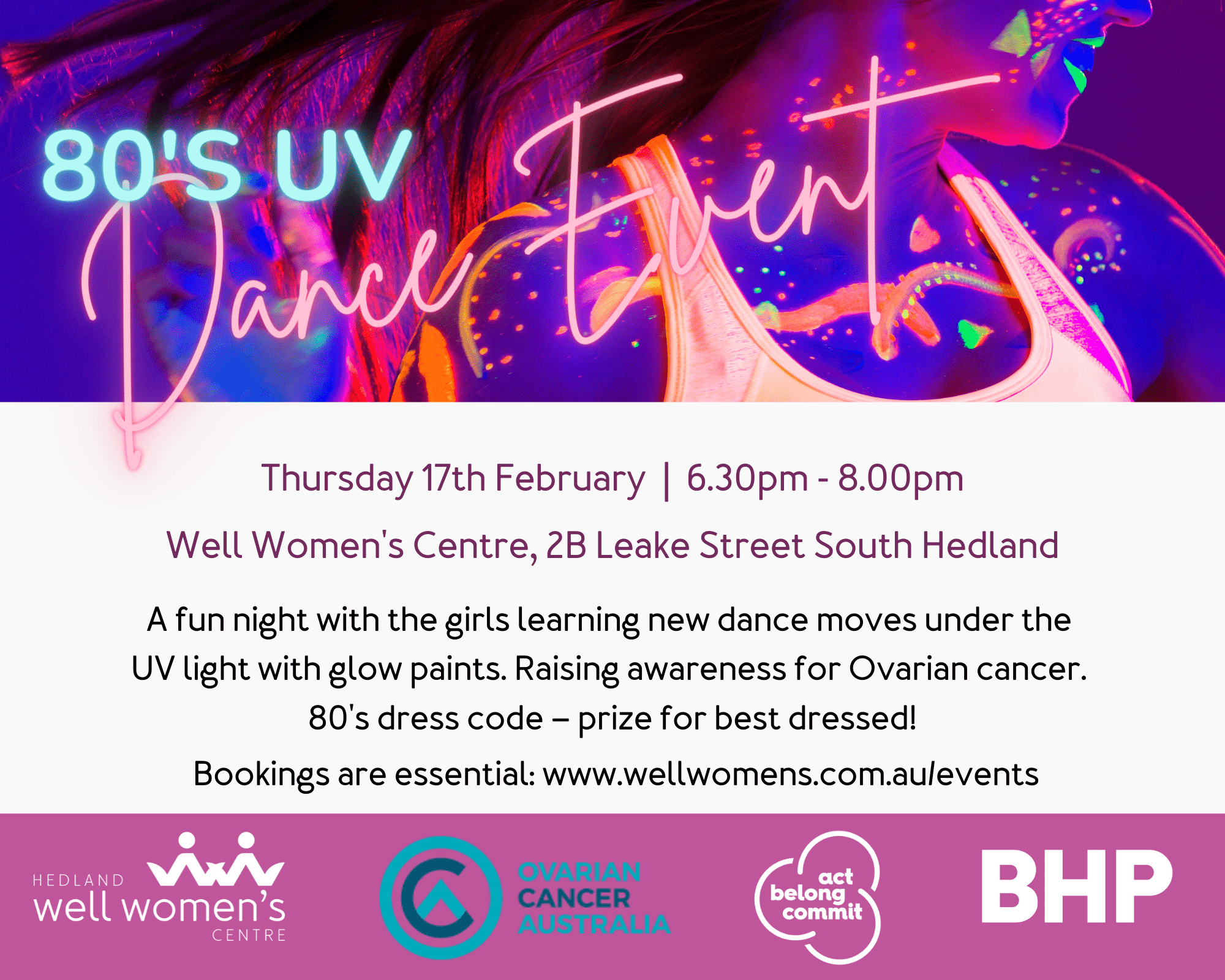 80's UV Dance Event
Come and join us for a fun night with the girls learning new dance moves under the UV light with glow paints!
80s dress code – there will be a prize for best dressed!
Thursday 17th February | 6.30-8.00pm
Well Women's Centre, 2B Leake Street South Hedland
This event will be raising awareness for Ovarian Cancer Awareness month.
Sold out!