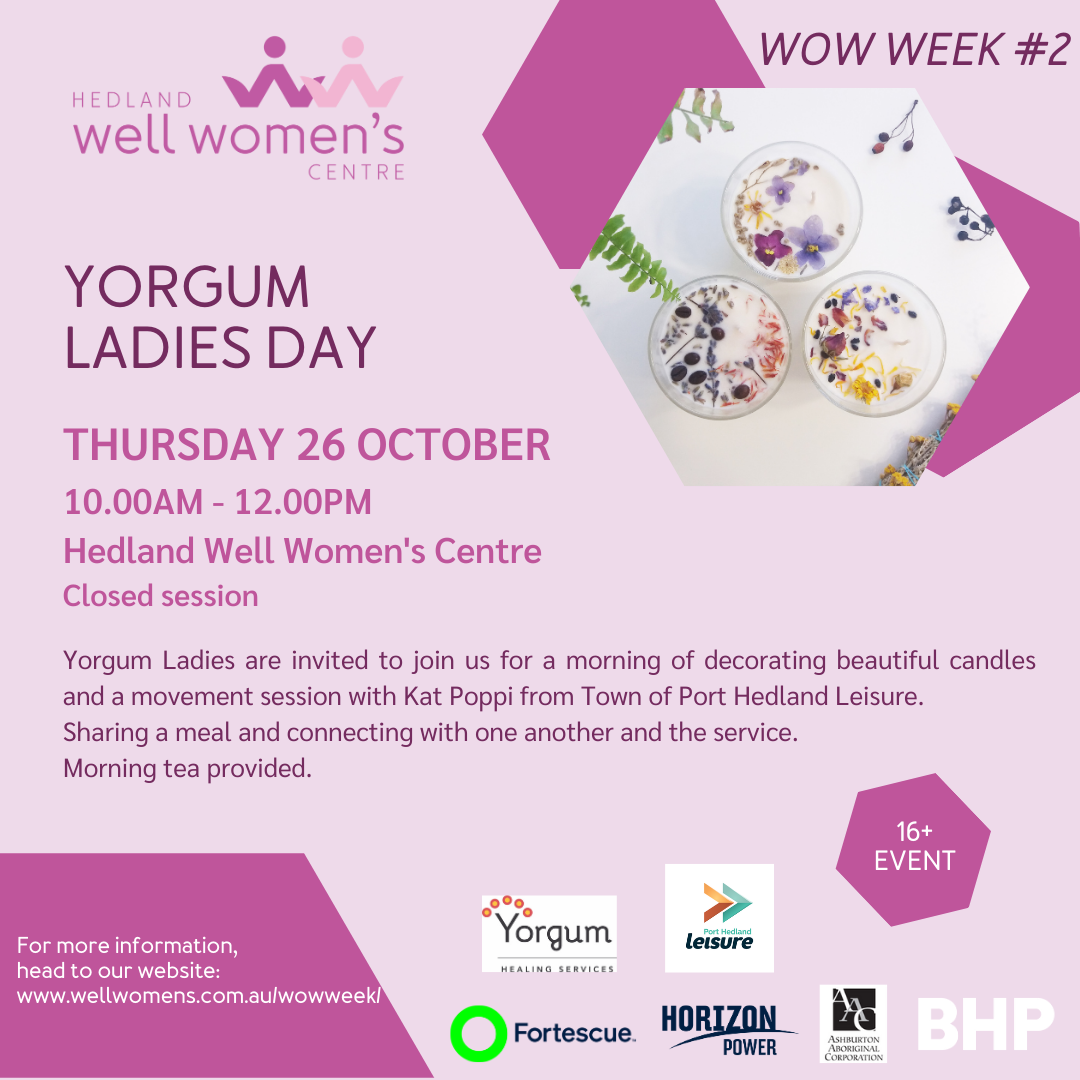 Yorgum Ladies day
Yorgum ladies are invited to join us for a morning of decorating beautiful candles and a movement session with Kat Poppi from Town of Port Hedland Leisure.
Thursday 26th October 2023  |  10:00AM – 12:00PM
Hedland Well Women's Centre, 2B Leake Street, South Hedland
Closed session.
Morning tea provided.
For more information, call us on 9140 1124.
Sold out!