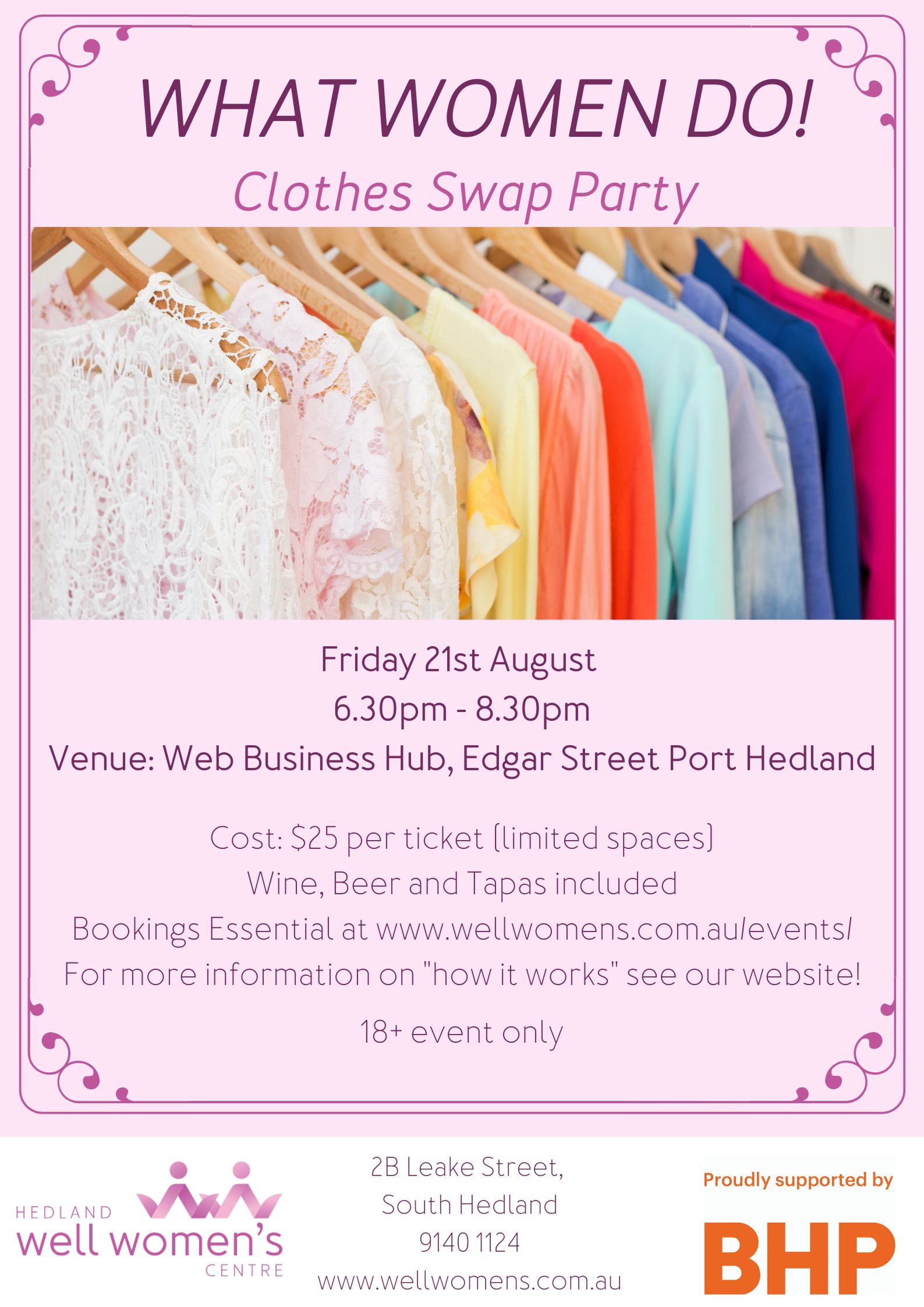 What Women Do – Clothes Swap Party!
Friday 21st August
6.30pm – 8.30pm
Venue: Web Business Hub, Edgar Street Port Hedland
Cost: $25 per ticket (limited spaces)
Wine, Beer and Tapas included
Bookings Essential!
18+ event only
How it Works!
Guests are asked to bring a minimum 10, maximum of 20 clean, pressed pieces of clothing and up to 5 accessories (no Kmart brands, bathers or lingerie please).
Tops, Pants, Skirts, Dresses, Evening, Cocktail, Hats/fascinators, Jewellery, Handbags, Shoes, Belts
RULES:
All guests are allocated numbered stickers for each article of clothing or accessory donated to the swap.
Guests are invited to tag items that they like with their stickers (options to try on clothes is available prior to tagging)
If more than one person likes (tags) an item, numbers will be placed in a bucket and the winner of the item drawn.
All articles unclaimed at the end of the night are donated to the 'Red Cross Shop' and 'Vinnies'
Guests are asked to drop off clothing the Thursday afternoon at the latest to allow for ticketing and set up.
If the event is sold out, please contact us on 9140 1124 to be put on the waitlist.