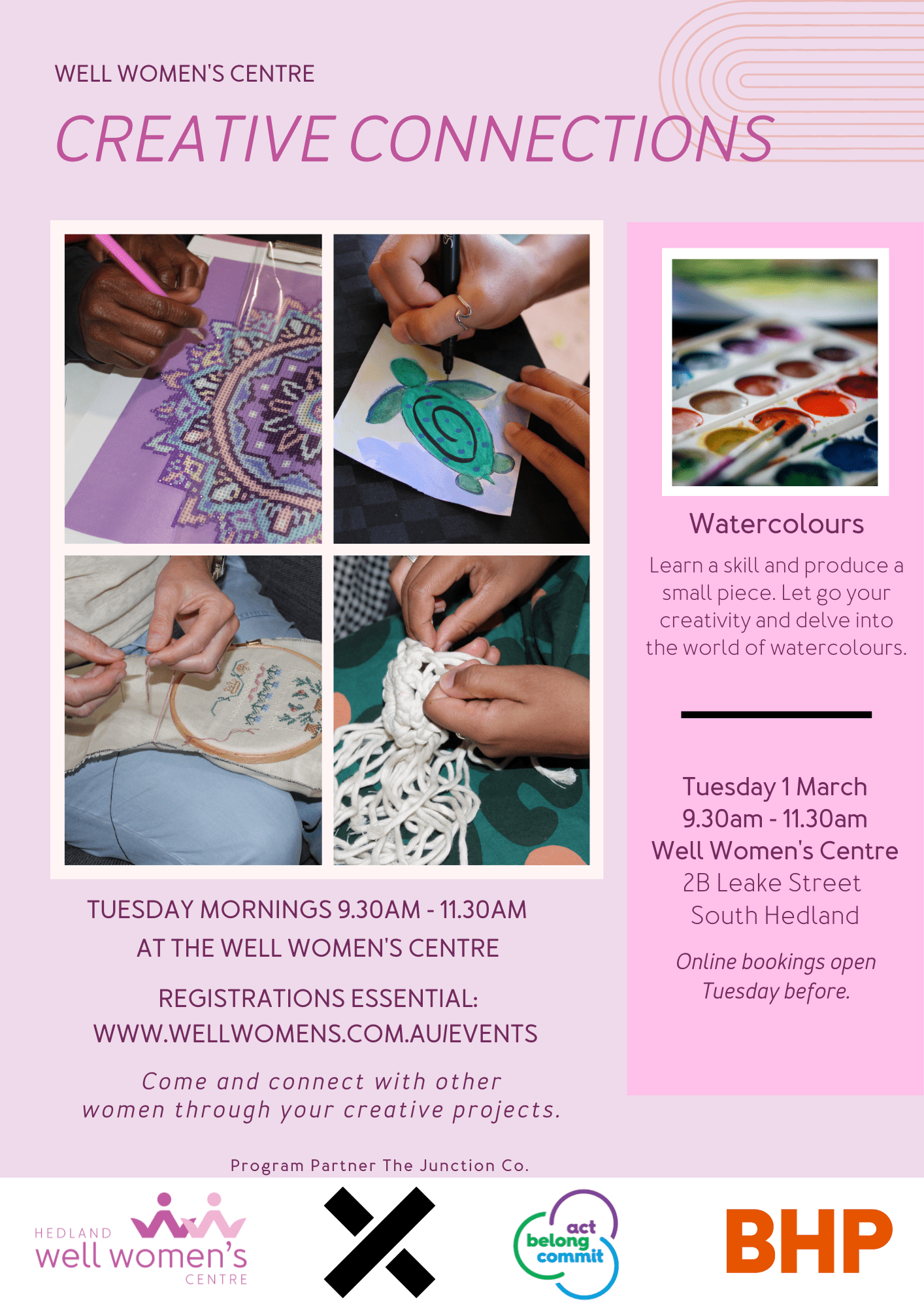 Creative Connections – Watercolours
We are excited to have The Junction Co. facilitate a series of four creative workshops for our Creative Connections program…
Watercolours
Tuesday 1 March| 9.30am – 11.30am
Well Women's Centre, 2B Leake Street South Hedland
Learn a skill and produce a small piece. Let go your creativity and delve into the world of watercolours. In this workshop, you will practice mindfulness while learning how water and pigments dance together on paper. No skills required just bring your authentic self.
Bookings below essential.
ABOUT THE JUNCTION CO.
The Junction Co. is a regional arts organisation with a clear vision to engage, grow and empower regional creative industries. We deliver a raft of programs to the Pilbara community, online, at partner locations across the region, and through the Port Hedland Courthouse Gallery+Studio.
Come and connect with other women through your creative projects.
*If this workshop is sold out, please contact us on 9140 1124 to be added to the waitlist.
Sold out!