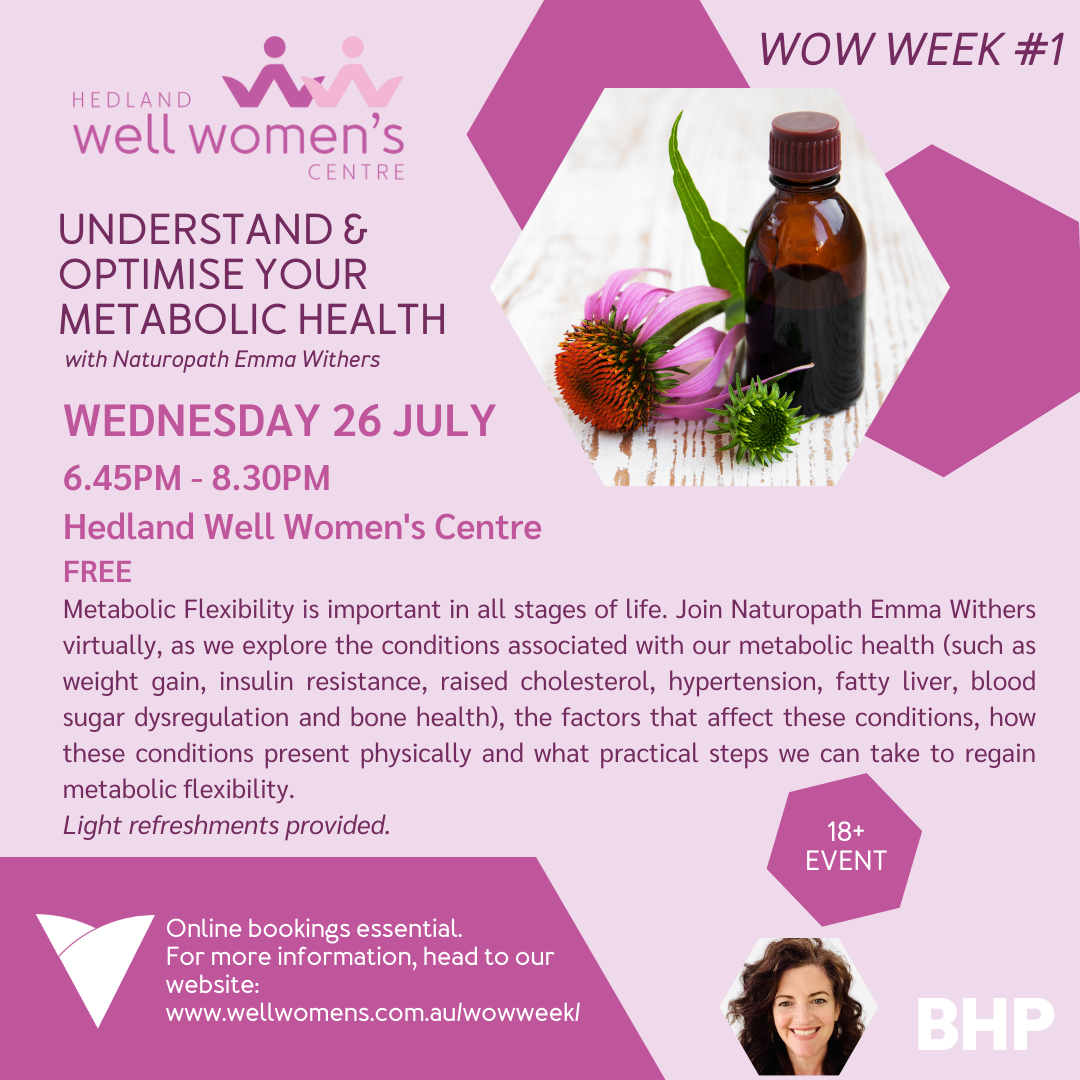 Understand & Optimise Your Metabolic Health
Metabolic Flexibility is important in all stages of life. Join Emma Withers as we explore the conditions associated with our metabolic health (such as weight gain, insulin resistance, raised cholesterol, hypertension, fatty liver, blood sugar dysregulation and bone health), the factors that affect these conditions, how these conditions present physically and what practical steps we can take to regain metabolic flexibility.
Wednesday 26th July 2023  |  6:45PM – 8:30PM
Hedland Well Women's Centre, 2B Leake Street, South Hedland
FREE event. Limited spaces. Bookings below essential.
Light refreshments provided.
For more information, call us on 9140 1124.
Sold out!