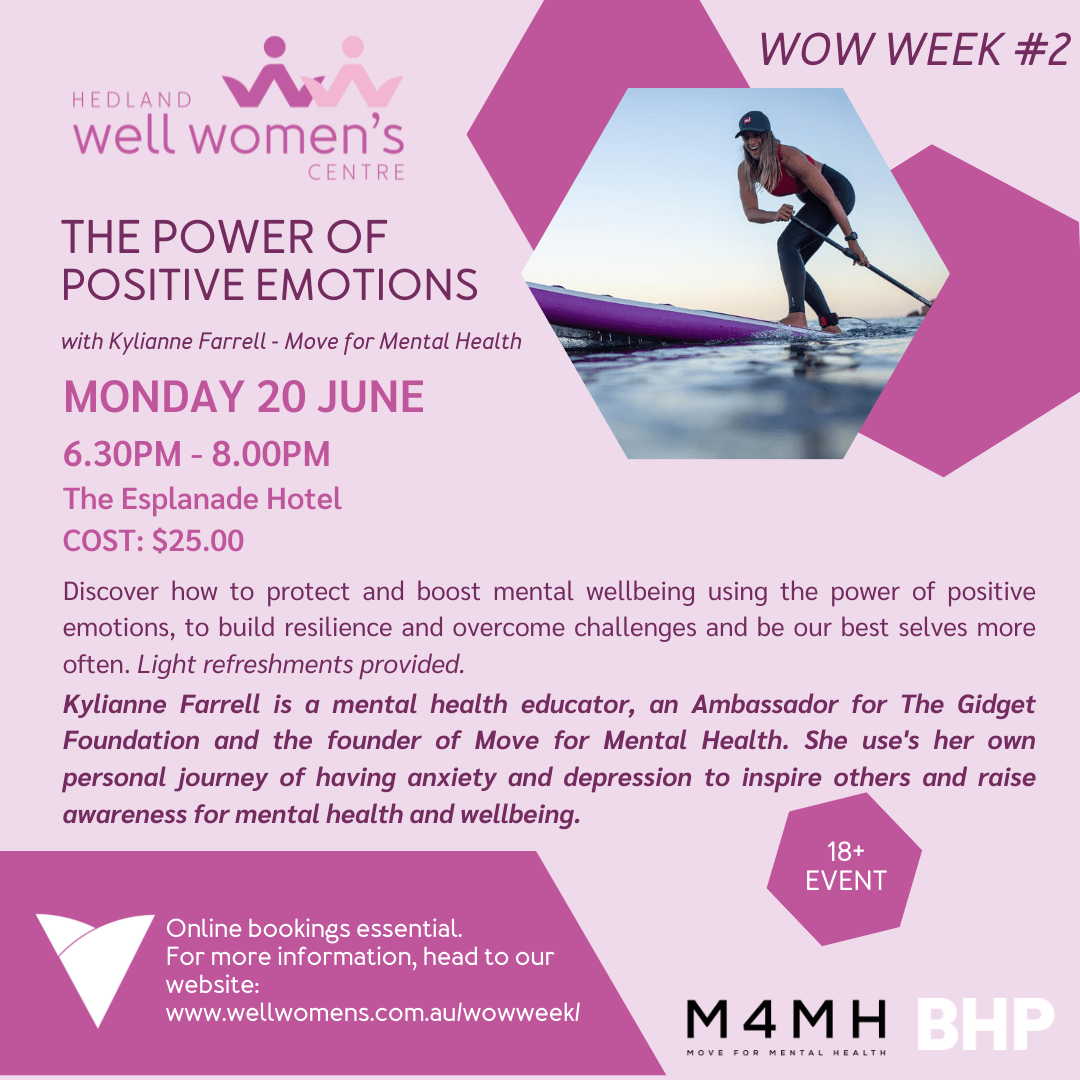 The Power of Positive Emotions
With Kylianne Farrell
Discover how to protect and boost mental wellbeing using the power of positive emotions, to build resilience and overcome challenges and be our best selves more often. 
About the presenter… Kylianne Farrell is a mental health educator, an Ambassador for The Gidget Foundation and the founder of Move for Mental Health. She use's her own personal journey of having anxiety and depression to inspire others and raise awareness for mental health and wellbeing.
Monday 20 June | 6.30pM – 8.00PM
The Esplanade Hotel, Anderson Street Port Hedland
Cost: $25.00
Light refreshments provided.
18+ event. Bookings below essential.
Sold out!