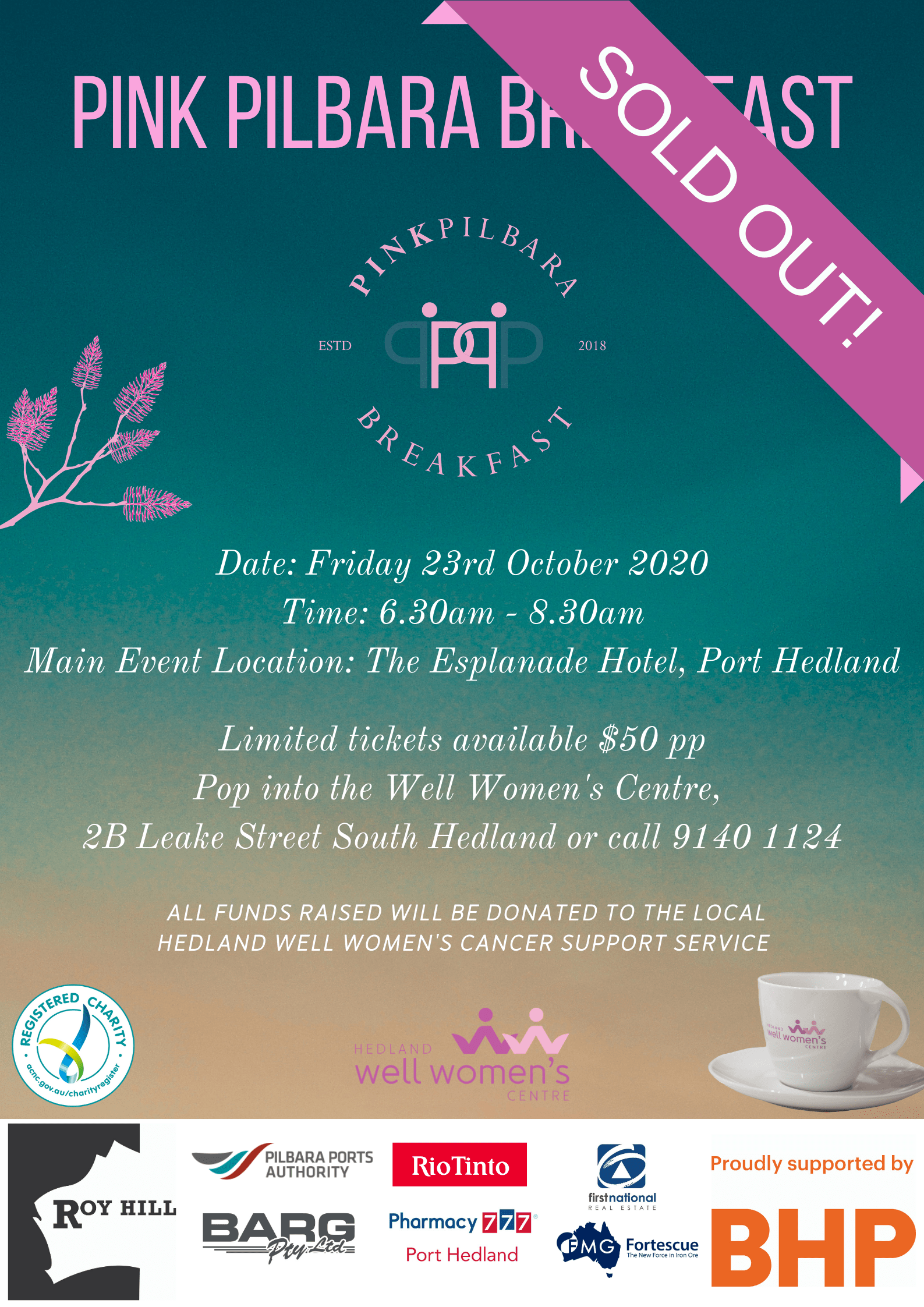 SOLD OUT! Pink Pilbara Breakfast – VIP Event
We are so excited to let you know that Pink Pilbara Breakfast tickets are now on sale!
We have a VERY limited number of tickets available to attend our special VIP event which will be held on Friday 23rd October 2020.
To secure your tickets, they must be paid for either over the phone 9140 1124 or come in and see us at the Centre. Unfortunately there will be no holds due to the limited number we have available so get in quick!!
Facebook Event: https://www.facebook.com/events/361344215042208/