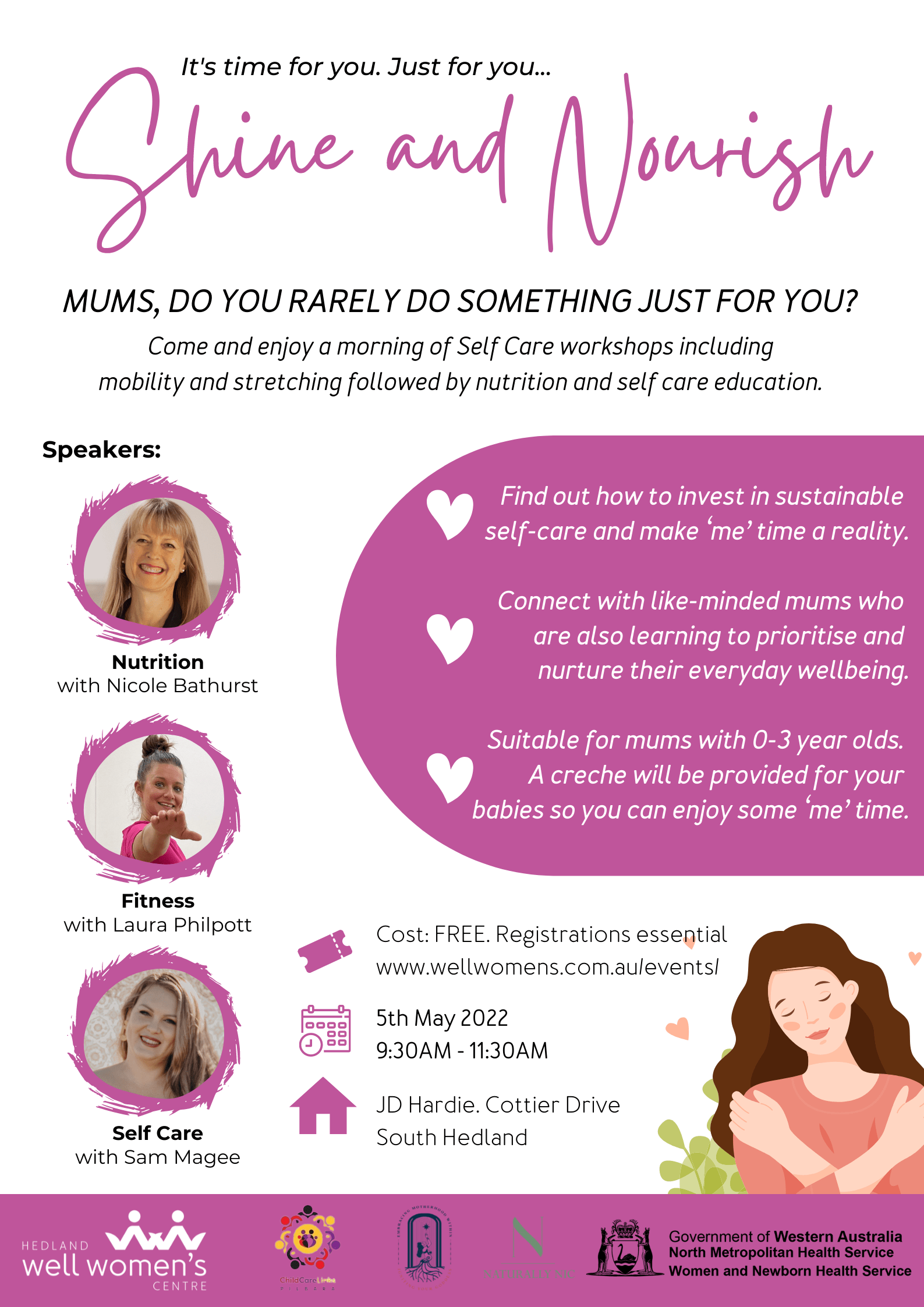 Shine and Nourish
Mums, do you rarely do something just for you?
Come and enjoy a morning of Self Care workshops including mobility and stretching followed by nutrition and self care education. Find out how to invest in sustainable self-care and make 'me' time a reality. Connect with like-minded mums who are also learning to prioritise and nurture their everyday wellbeing.
Suitable for mums with 0-3 year olds. A creche will be provided for your babies/toddlers so you can enjoy some 'me' time – please include their age/s in the booking notes below.
5th May 2022  |  9:30AM – 11:30AM
JD Hardie, Cottier Drive South Hedland
Cost: FREE. Registrations below essential. 
Sold out!