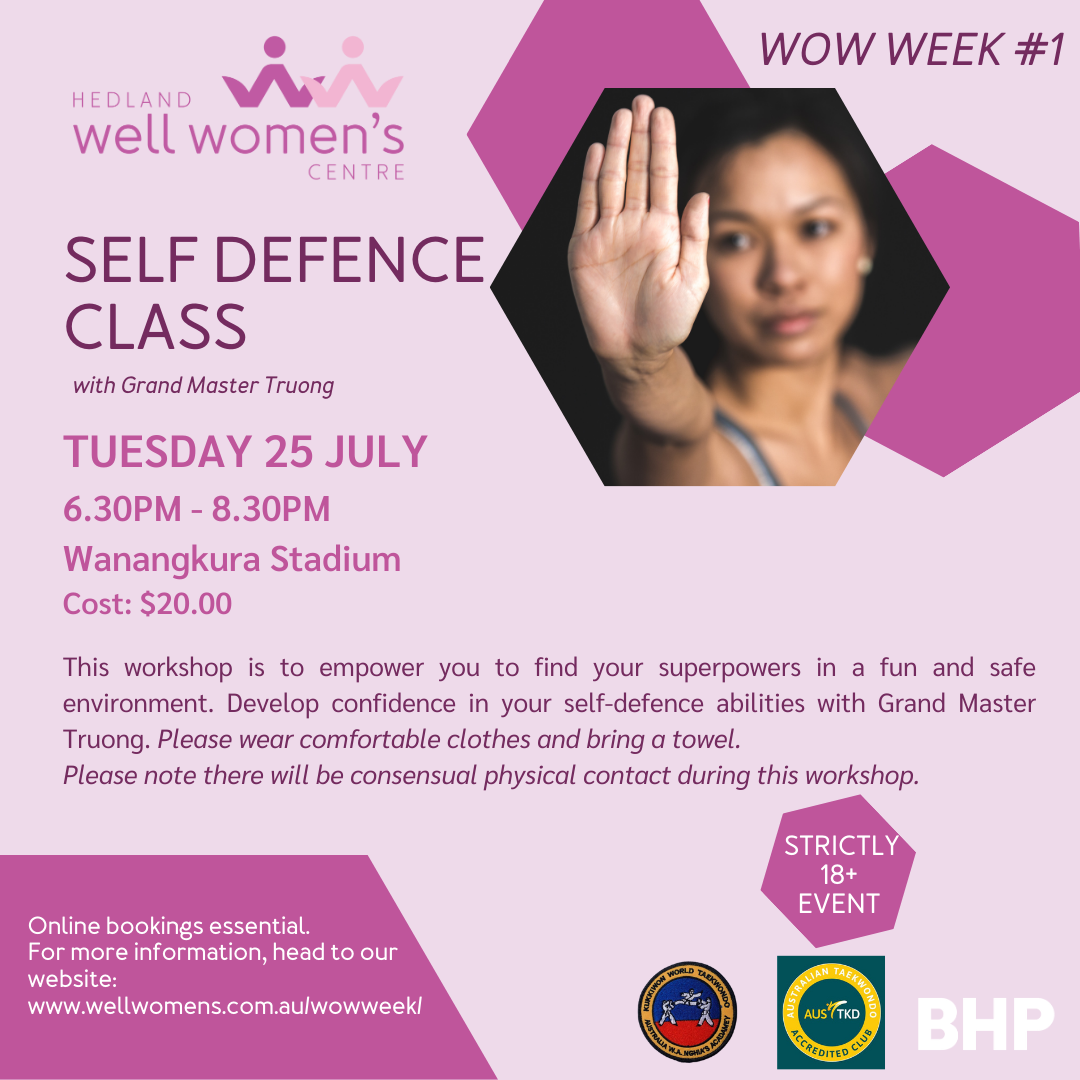 Self Defence Class
This workshop is to empower you to find your superpowers in a fun and safe environment. Develop confidence in your self-defence abilities with Grand Master Truong.
Tuesday 25th July 2023  |  6:30PM – 8:30PM
Group Fitness Room, Wanangkura Stadium, South Hedland
Limited spaces. Bookings below essential.
Please wear comfortable clothes and bring a towel.
Please note there will be consensual physical contact during this workshop.
For more information, call us on 9140 1124.