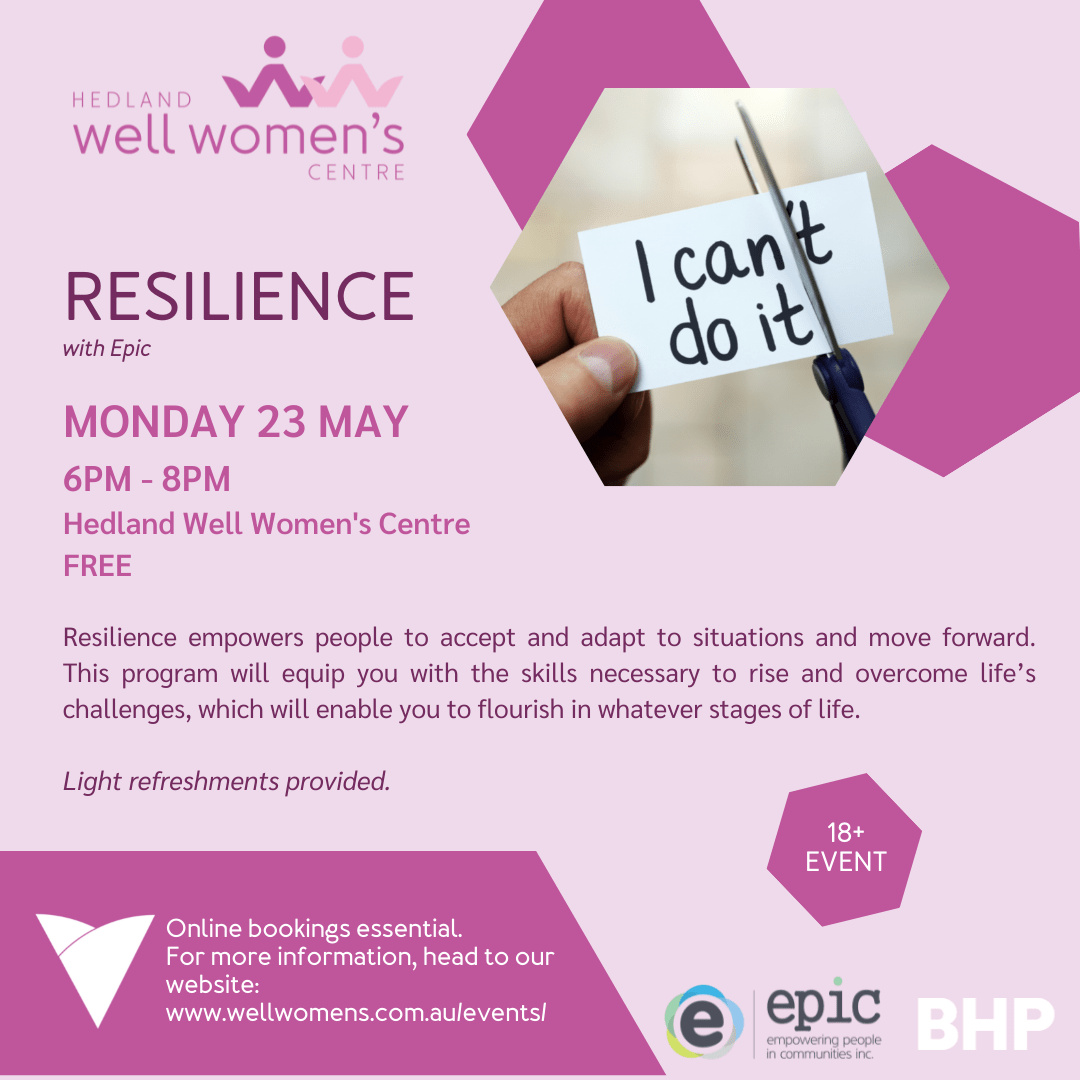 Resilience
Resilience empowers people to accept and adapt to situations and move forward. This program will equip you with the skills necessary to rise and overcome life's challenges, which will enable you to flourish in whatever stages of life.
Monday 23 May | 6PM – 8PM
Hedland Well Women's Centre
Cost: FREE
Light refreshments provided. This is an 18+ event.
Sold out!