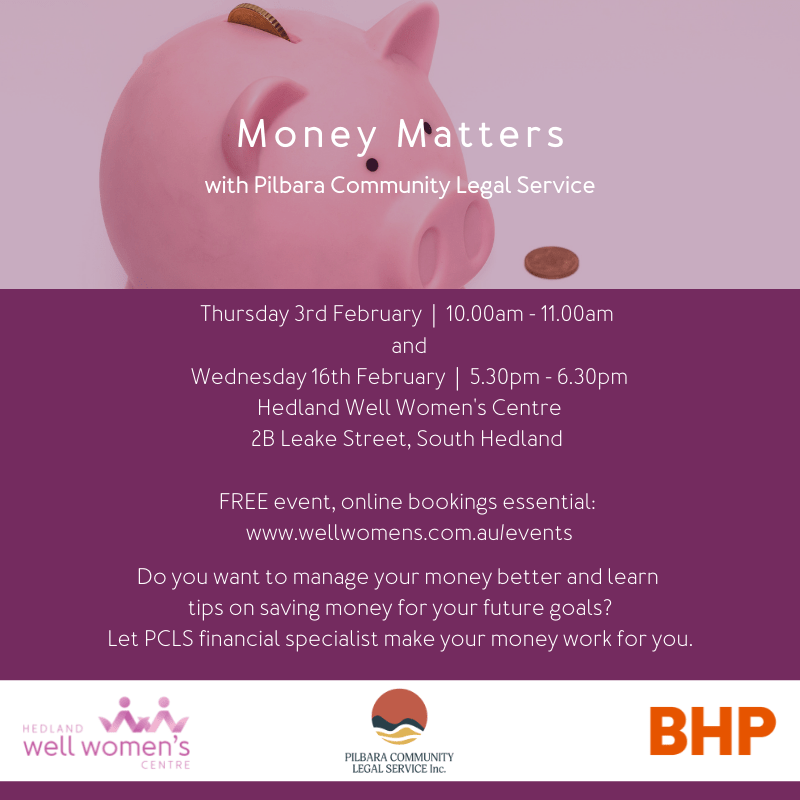 Money Matters Workshop
Do you want to manage your money better and learn tips on saving money for your future goals? Then come along to this FREE workshop and let the PCLS financial specialist help to make your money work for you.
Thursday 3rd February | 10.00am – 11.00am and Wednesday 16th February | 5.30pm – 6.30pm
Hedland Well Women's Centre, 2B Leake Street, South Hedland 
FREE event, online bookings below essential.