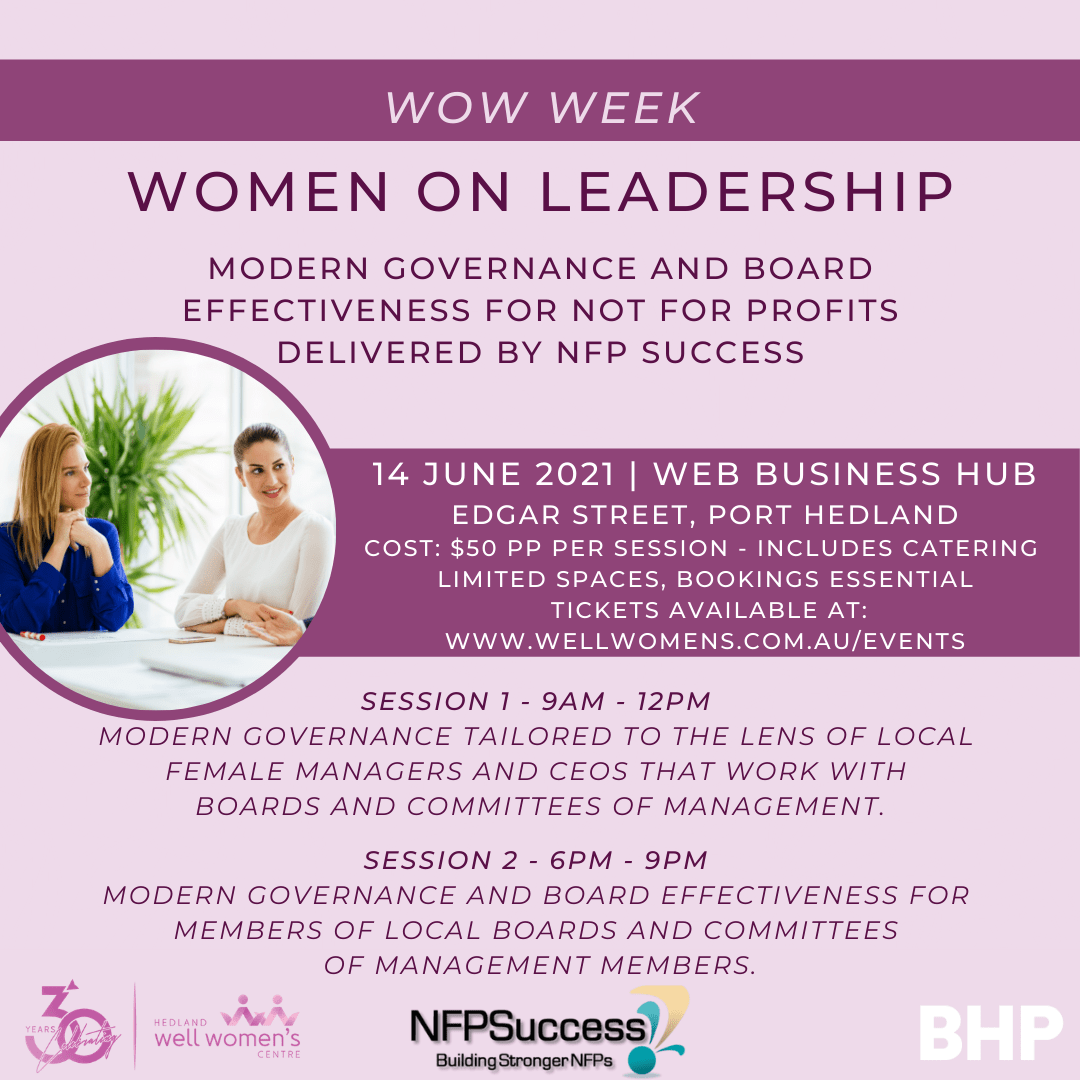 Modern Governance For Not For Profits – Session 2
NFP Success is Australia's largest 100% totally dedicated not for profit and community sector consultancy and was set up in 2015 as a leading edge and affordable consultancy for small to medium sized not for profit organisations.
Our 54 consultants, including those visiting your region soon to run Governance and Board training for your Women in Leadership week, all have Senior Management and Board Membership experience in the sector.
We have provided Board and Leadership Capability services and training to 6176 Community and Not-for-Profit Sector organisations. We believe in Regional Australia Regional Organisations, Regional People and Regional Women and we are looking forward to meeting all of you in June.
14 June 2021
Session 2 – 6pm – 9pm
This program is designed to assist Board and Committee Members better understand the researched principles of modern governance and improve their overall effectiveness.
Topics covered:
·        Roles, Rules and Responsibilities
·        Competencies of Effective Boards and Committees
·        Purpose-Aligned Decision Making
·        Vision and Strategic Focus
·        Meeting Effectiveness
·        Monitoring Financial and Non-Financial Performance
·        Strategic Sub-Committees
·        Purpose of Boards
·        Growth and Partnerships – The Board's Role
·        Stakeholder Engagement
Cost: $50 pp per session – includes catering. Limited spaces and bookings below are essential.
Please contact the Well Women's Centre's Program Coordinator on 9140 1124 for questions.