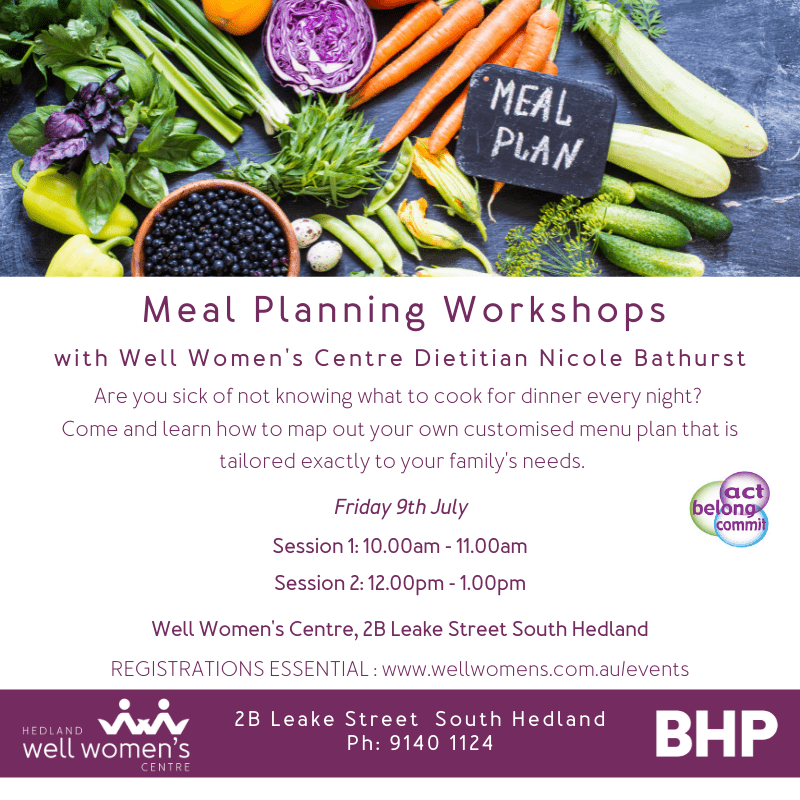 Meal Planning Workshops
Meal Planning Workshops with Well Women's Centre Dietitian Nicole Bathurst
Are you sick of not knowing what to cook for dinner every night? Come and learn how to map out your own customised menu plan that is tailored exactly to your family's needs.
You will learn how to:
1. Upgrade the nutrition in your existing recipes.
2. Know which meals are suitable to batch using the 'prep once and eat twice' principle
3. Ensure your menu plan has enough variety
Friday 9th July
Session 1: 10.00am – 11.00am
Session 2: 12.00pm – 1.00pm
Well Women's Centre, 2B Leake Street South Hedland
Limited spaces available. Bookings below essential.