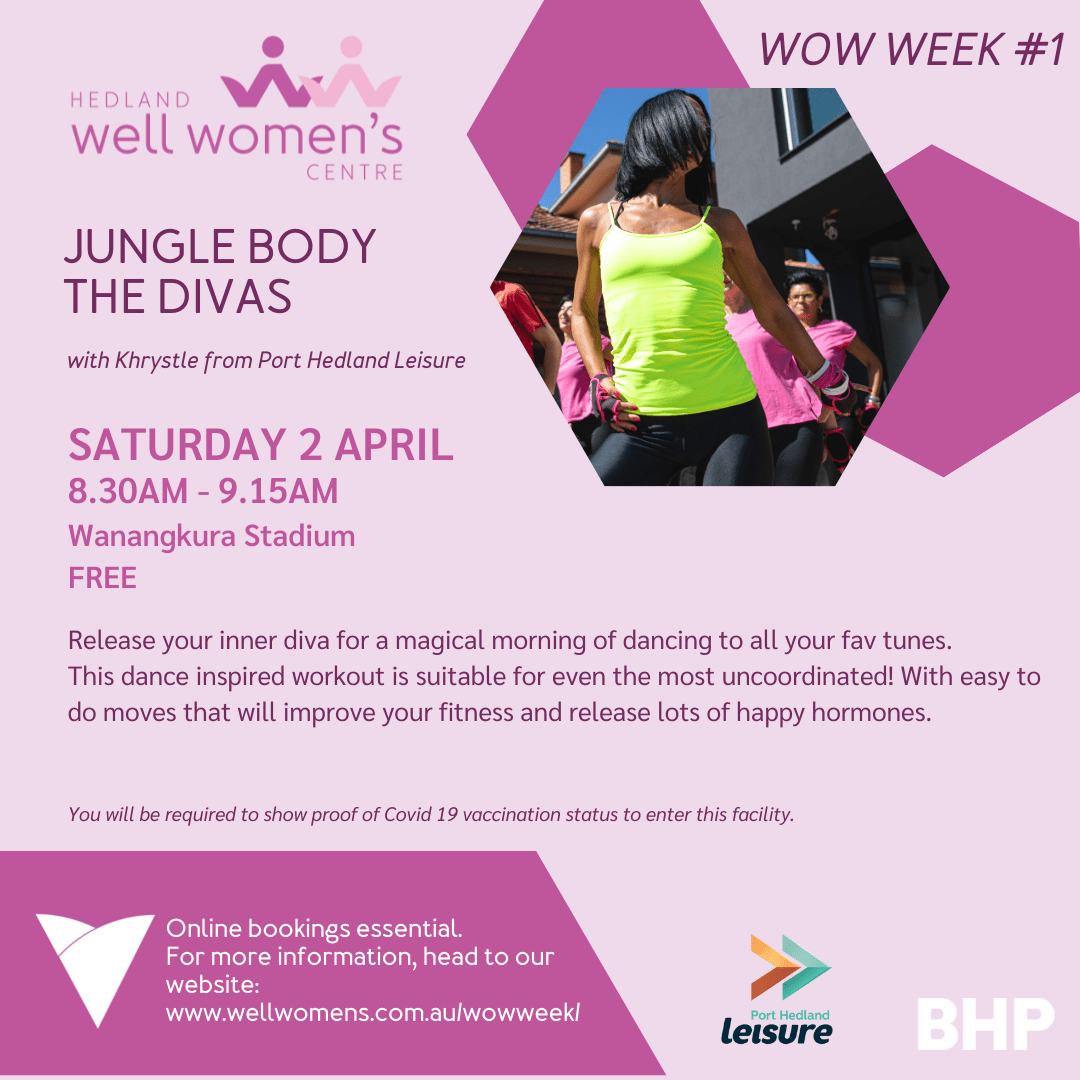 Jungle Body – The Divas
Release your inner diva for a magical morning of dancing to all your fav tunes.
This dance inspired workout is suitable for even the most uncoordinated! With easy to do moves that will improve your fitness and release lots of happy hormones.
Saturday 2 April | 8.30AM – 9.15AM
Wanangkura Stadium
Cost: FREE
Wear comfortable active wear and bring a towel and water bottle.
You will be required to show proof of Covid 19 vaccination status to enter this facility.
*If this event is sold out, please contact us on 9140 1124 to be added to the waitlist.