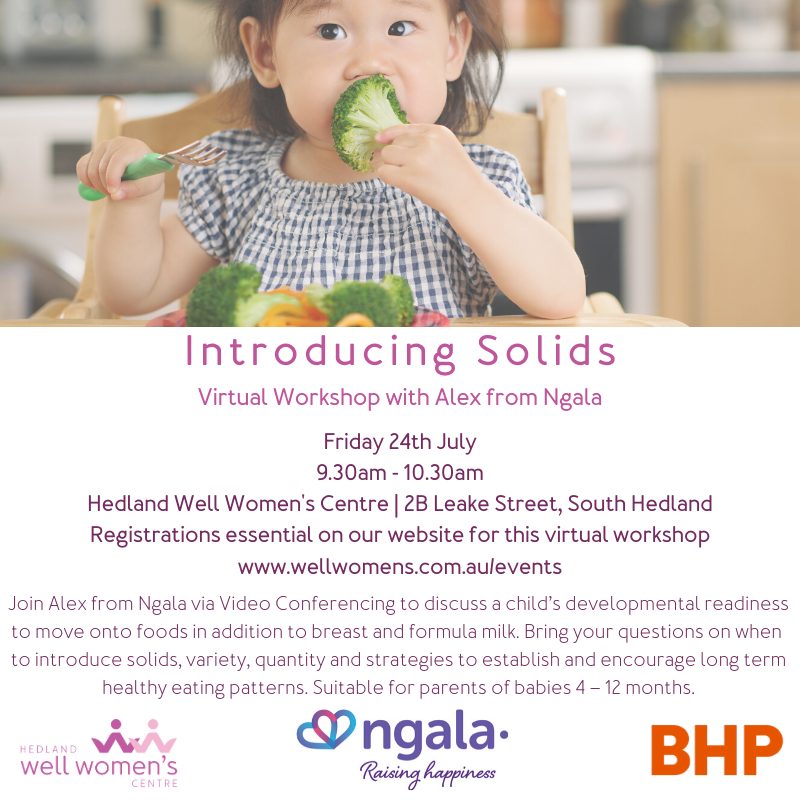 Introducing Solids Workshop
Join Alex from Ngala via Video Conferencing to discuss a child's developmental readiness to move onto foods in addition to breast and formula milk. Bring your questions on when to introduce solids, variety, quantity and strategies to establish and encourage long term healthy eating patterns. Suitable for parents of babies 4 – 12 months.
Friday 24th July
9.30am – 10.30am
Hedland Well Women's Centre Board Room
Sold out!