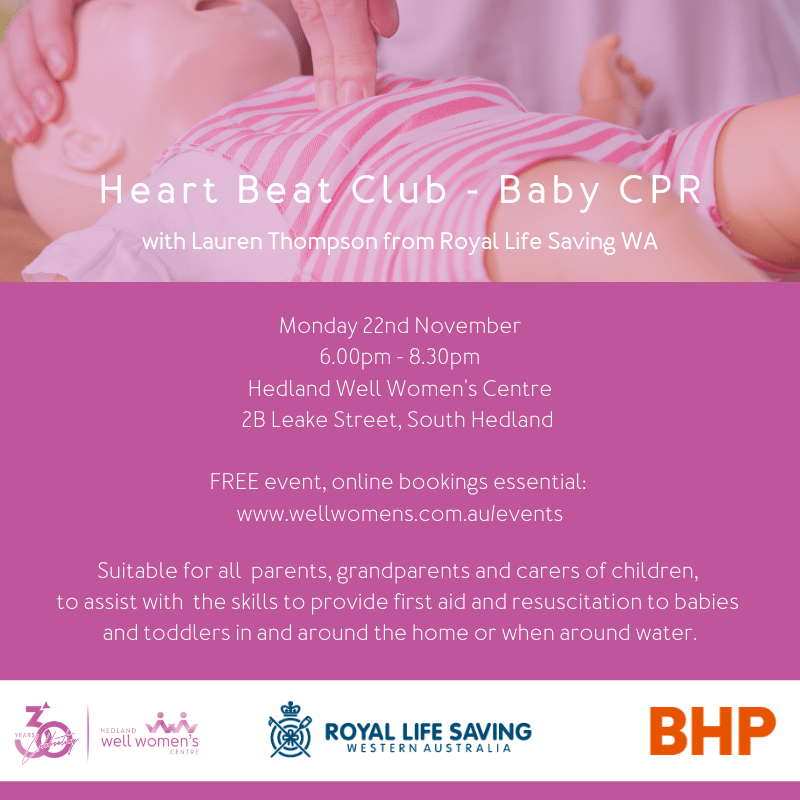 Heart Beat Club – Baby CPR Workshop
Suitable for all parents, grandparents and carers of children, to assist with the skills to provide first aid and resuscitation to babies and toddlers in and around the home or when around water.
Monday 22nd November
6.00pm – 8.30pm
Hedland Well Women's Centre
2B Leake Street, South Hedland 
FREE event, bookings below essential.
Sold out!