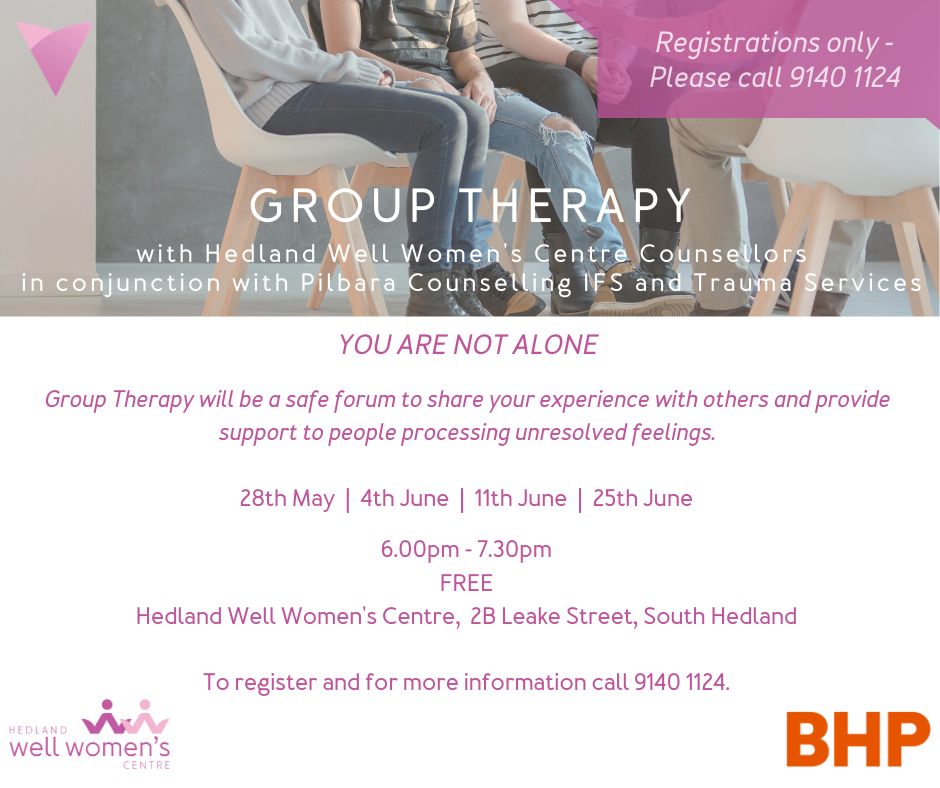 Group Therapy
The Hedland Well Women's Centre in conjunction with Pilbara Counselling IFS and Trauma Services is offering Group Therapy for anyone who was either directly affected (witnessed or heard the incident) or indirectly affected (feeling fearful for your safety) since the incident at the South Hedland Shopping Centre on Friday 1st May 2020.
The benefits of group therapy are realising you are not alone, you will have an opportunity to be supported and to support others with their concerns. Your voice will be heard and validated. The group helps us learn new ways to relate to the experience and to understand our reactions.
Group therapy provides a safety net to explore inner feelings under the guidance of experienced, professional counsellors.
If you have any questions about the group and would like to speak with a counsellor to find out more, please call 9140 1124.
To attend, you must register below. If you can no longer make it, please let us know so we can open up your spot for someone else.
Sorry, no drop in's.
*If this event is fully booked, please call the office on 9140 1124 to be put on our waitlist.