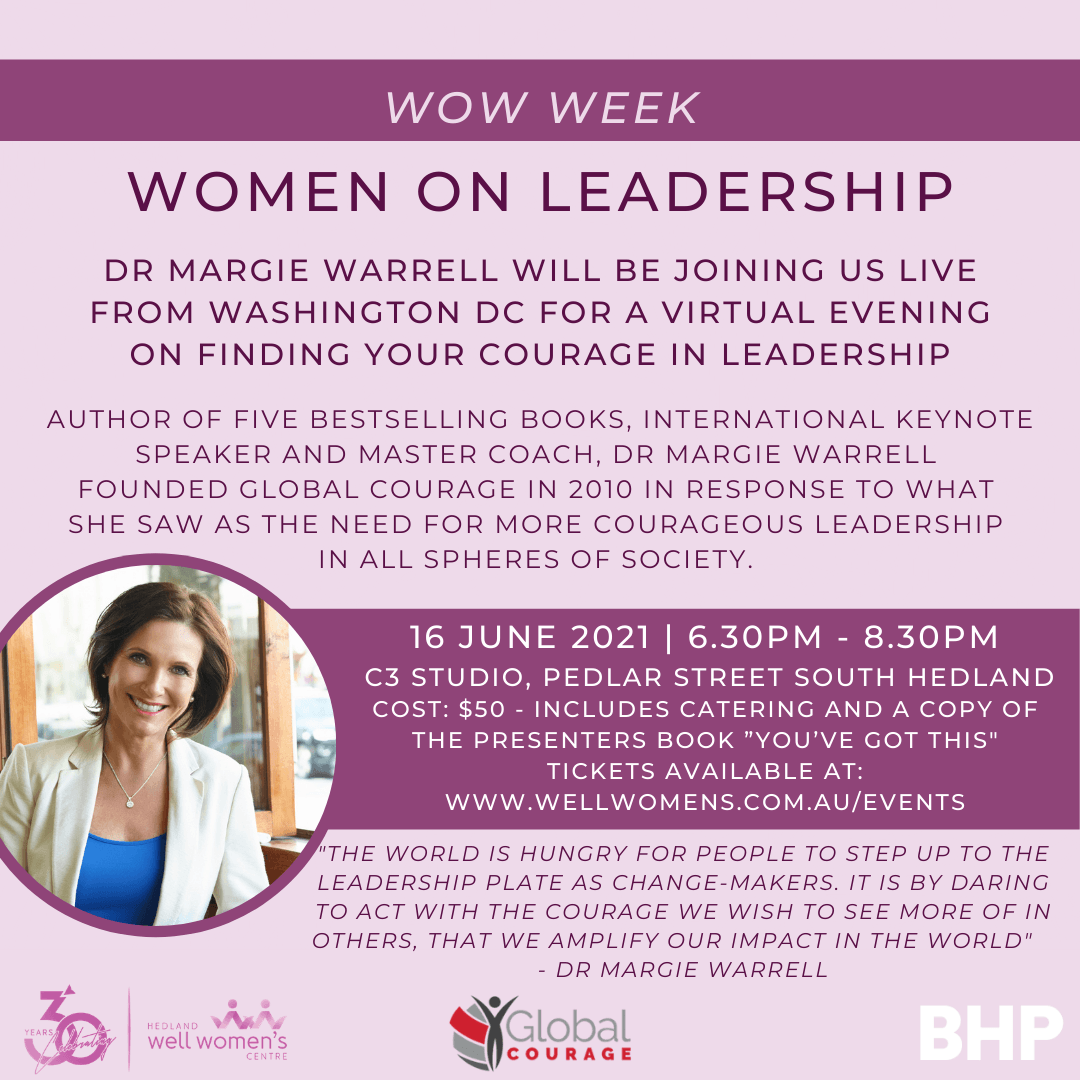 Finding Your Courage with Dr Margie Warrell
Dr Margie Warrell is a global authority in living with courage, unlocking the potential fear holds dormant. A bestselling author of five books, Margie gets to the heart of why we so often fail to do the very things that would help us thrive, sharing down-to-earth advice on how we can be braver – in our work, relationships, leadership and life.
Since growing up on a small farm in rural Australia, Margie has walked her talk when it comes to living bravely. Founder of Global Courage Leadership Advisory, Margie sits on the board of Forbes School of Business & Technology and is trusted by global brands – NASA, Deloitte, Dell & Salesforce – to embolden braver action for better outcomes.
16 June 2021 | 6.30pm – 8.30pm
C3 Studio, Pedlar Street South Hedland
Margie, founder of Global Courage, will be joining us live via video conference to present a session on emboldening women to embrace their feminine leadership strengths and own their power as change agents.
Cost: $50 pp – includes catering and a copy of the Presenters book "You've Got This". Limited spaces and bookings below are essential.
Please contact the Well Women's Centre's Program Coordinator on 9140 1124 for questions.