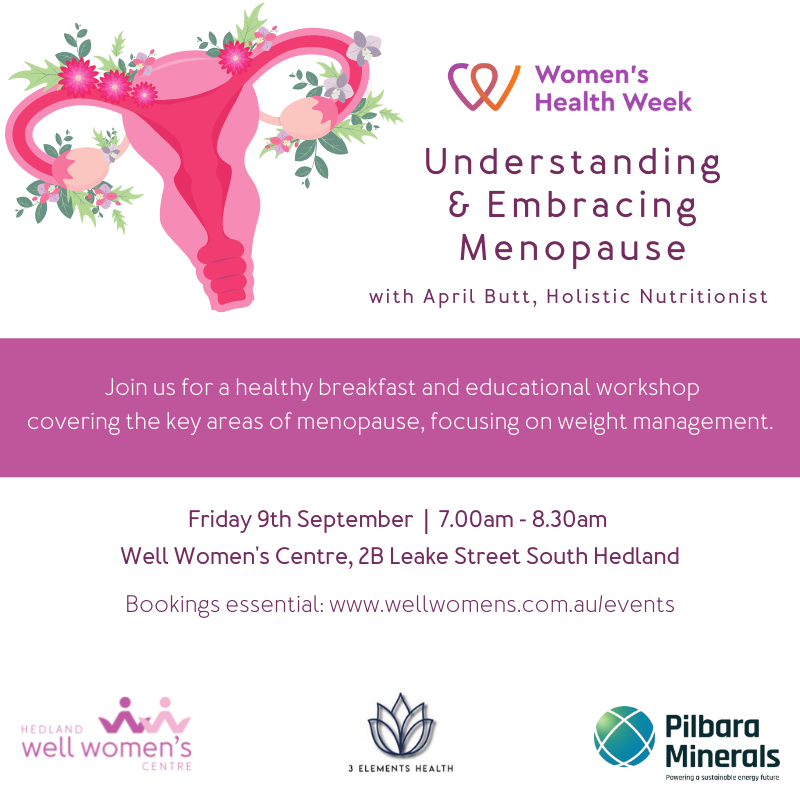 Understanding & Embracing Menopause
Join us this Women's Health Week for a virtual workshop on the "Weight Around the Middle" with Holistic Nutritionist April Butt.
Perimenopause and Menopause comes with a whole host of physiological changes resulting from the hormonal alterations, and the "middle age spread" is one symptom almost every woman is familiar with during this time. During this workshop, April explains the phases and changes of menopause, and why weight gain is a common side affect, she also gives helpful and practical changes to make, so that healthy weight management is more achievable and less resistant.
Friday 9th September | 7.00am – 8.30am
Hedland Well Women's Centre, 2B Leake Street South Hedland
FREE event. Bookings below essential.
Please note this workshop will be delivered via VC.