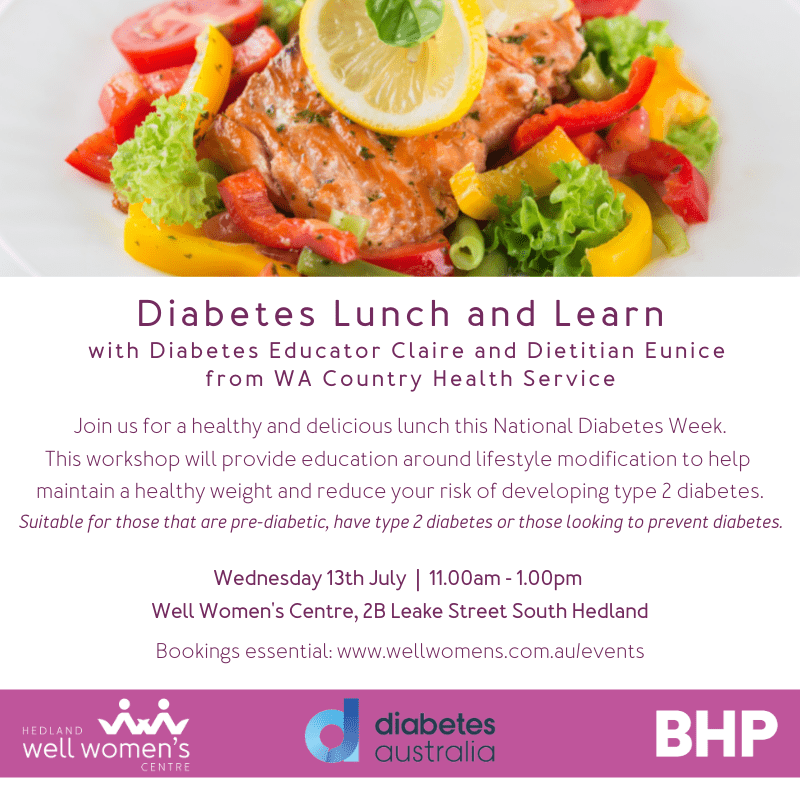 Diabetes Lunch and Learn
Join us for a healthy and delicious lunch this National Diabetes Week.
This workshop will provide education around lifestyle modification to help maintain a healthy weight and reduce your risk of developing type 2 diabetes. Suitable for those that are pre-diabetic, have type 2 diabetes or those looking to prevent diabetes.
Wednesday 13th July | 11.00am – 1.00pm
Well Women's Centre, 2B Leake Street South Hedland
Bookings below essential.