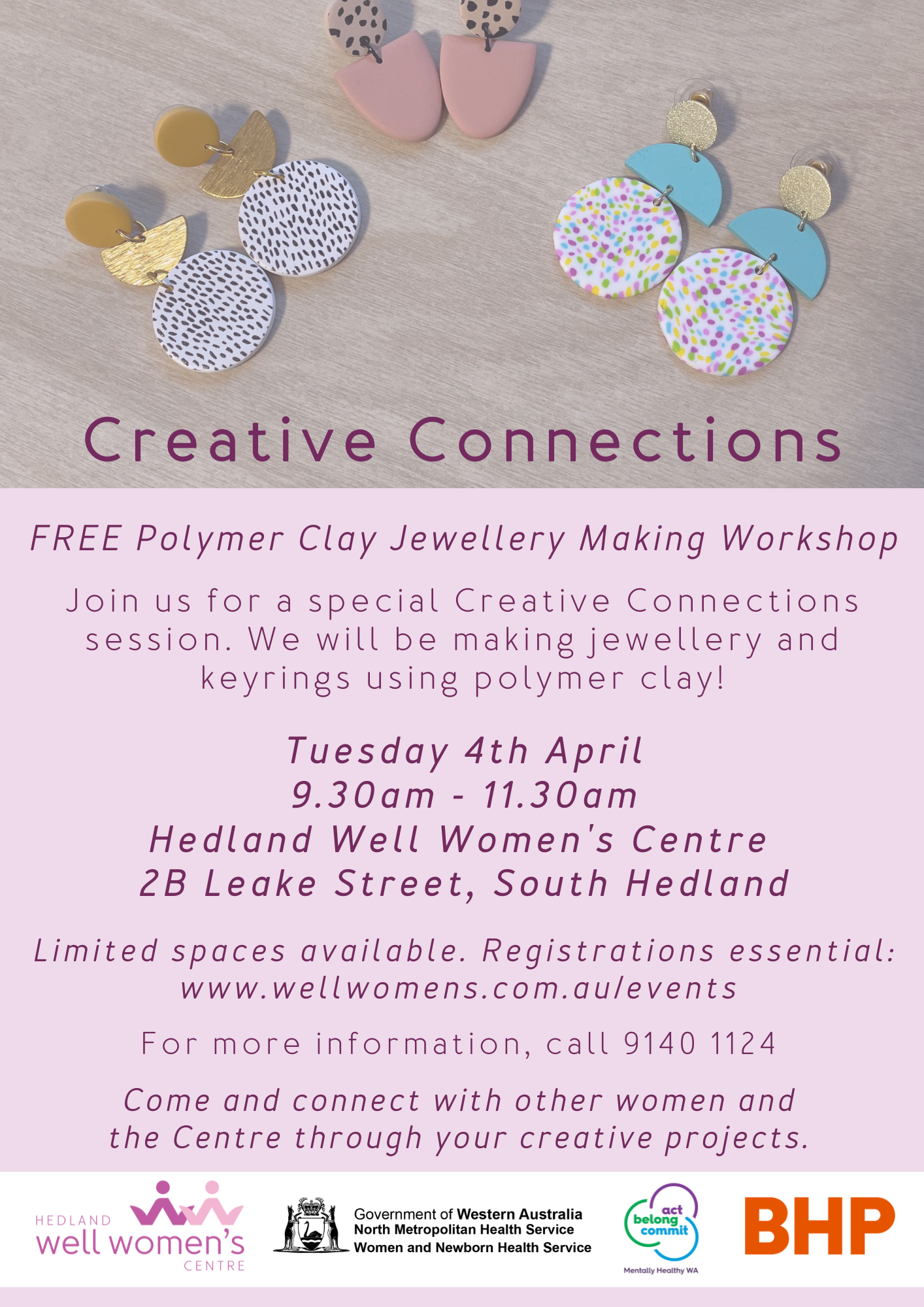 Creative Connections – Polymer Clay Jewellery
Join us for a special Creative Connections session. We will be making jewellery and keyrings using polymer clay!
Tuesday 4th April | 9.30am – 11.30am
Hedland Well Women's Centre, 2B Leake Street, South Hedland
FREE event. Limited spaces. Bookings below essential.
Come and connect with other women and the Centre through your creative projects.