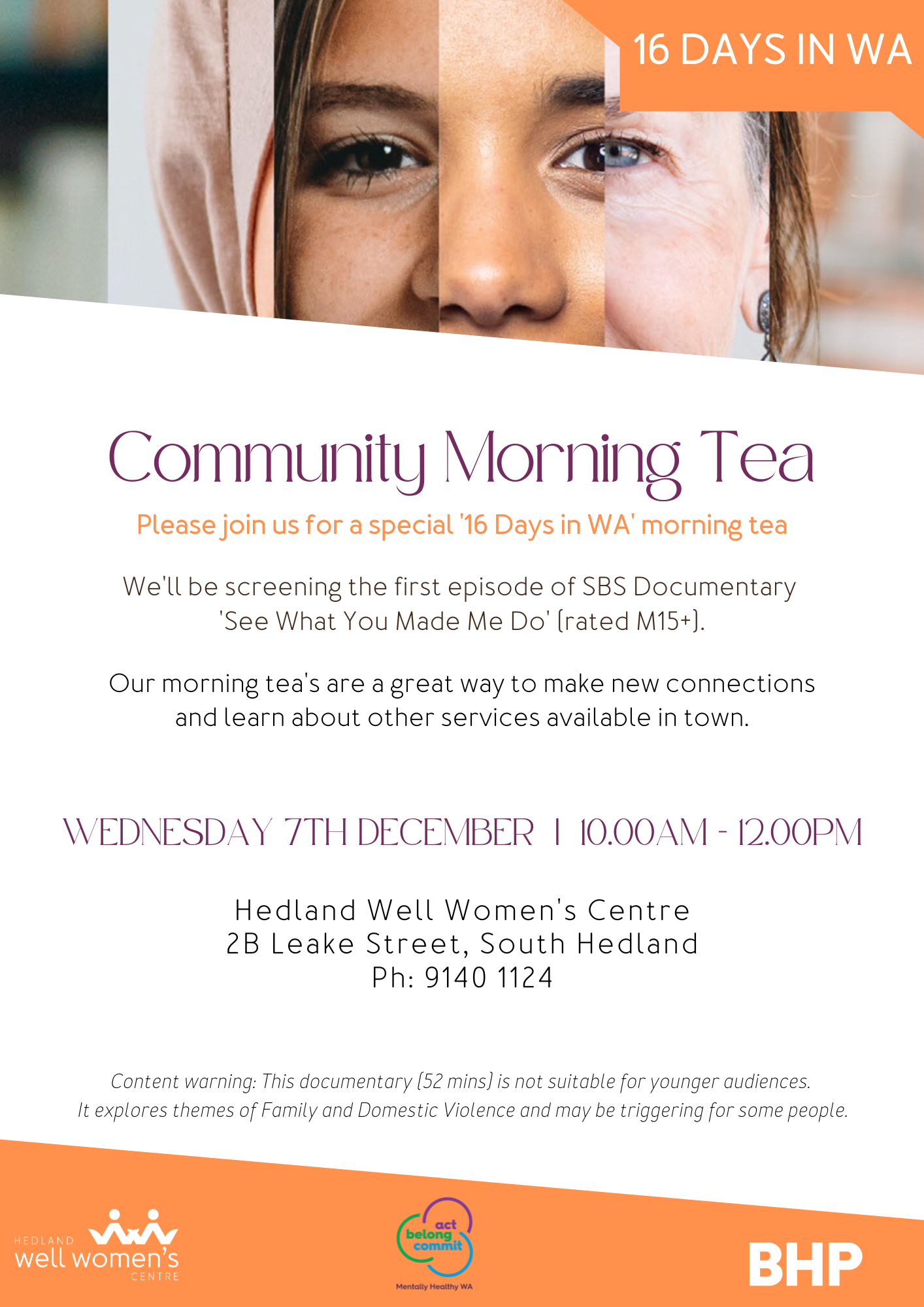 16 Day's in WA Community Morning Tea
Please join us for a special '16 Days in WA' morning tea.
We'll be screening the first episode of SBS Documentary
'See What You Made Me Do' (rated M15+).
Content warning: This documentary (52 mins) is not suitable for younger audiences. It explores themes of Family and Domestic Violence and may be triggering for some people.
Hedland Well Women's Centre
2B Leake Street, South Hedland
No registrations required!