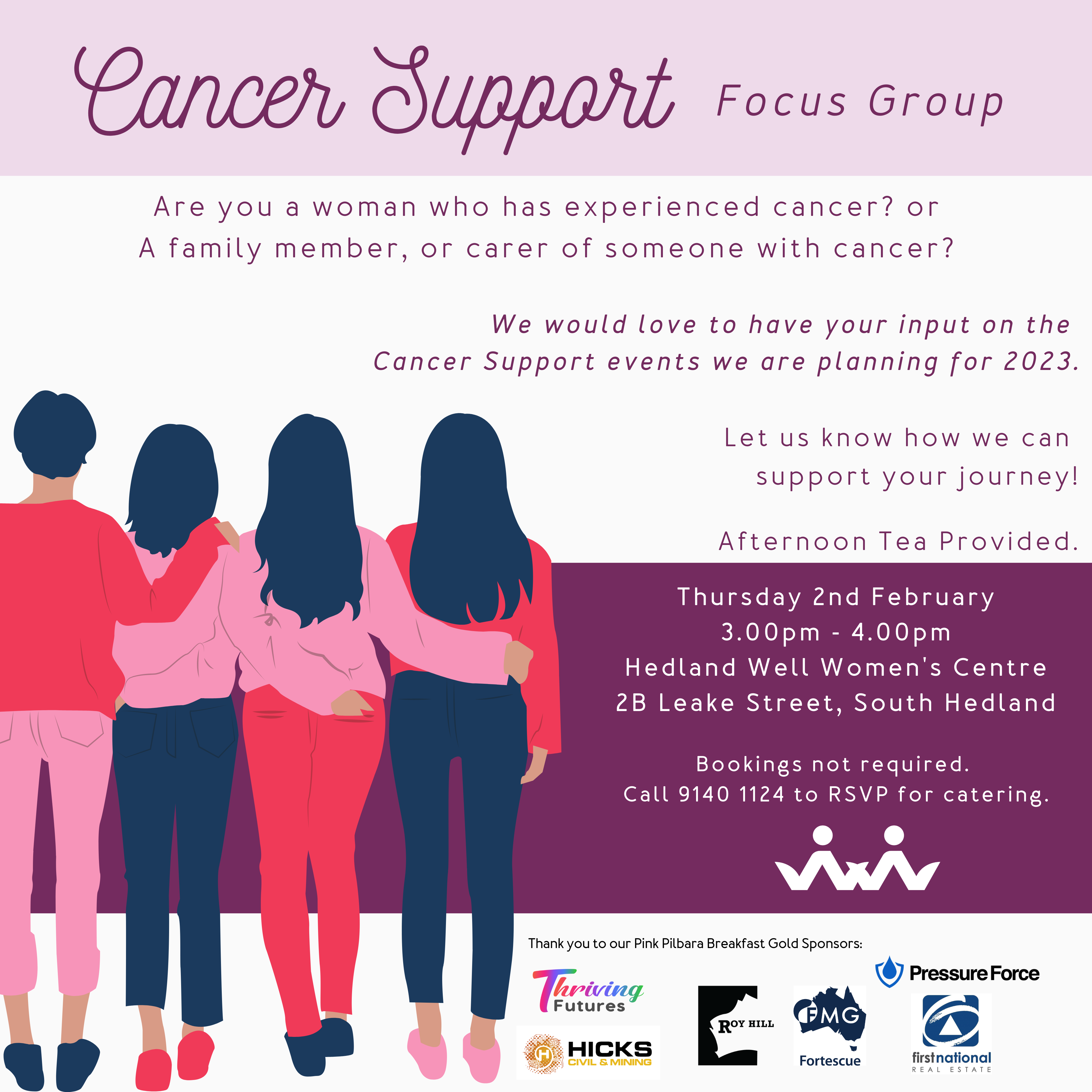 Cancer Support Focus Group
Are you a woman who has experienced cancer? Or a family member, or carer of someone with cancer?
We would love to have your input on the Cancer Support events we are planning for 2023. Let us know how we can support your journey!
Thursday 2nd February  |  3.00pm – 4.00pm
Hedland Well Women's Centre, 2B Leake Street, South Hedland
Afternoon Tea Provided. Please call 9140 1124 to RSVP for catering.