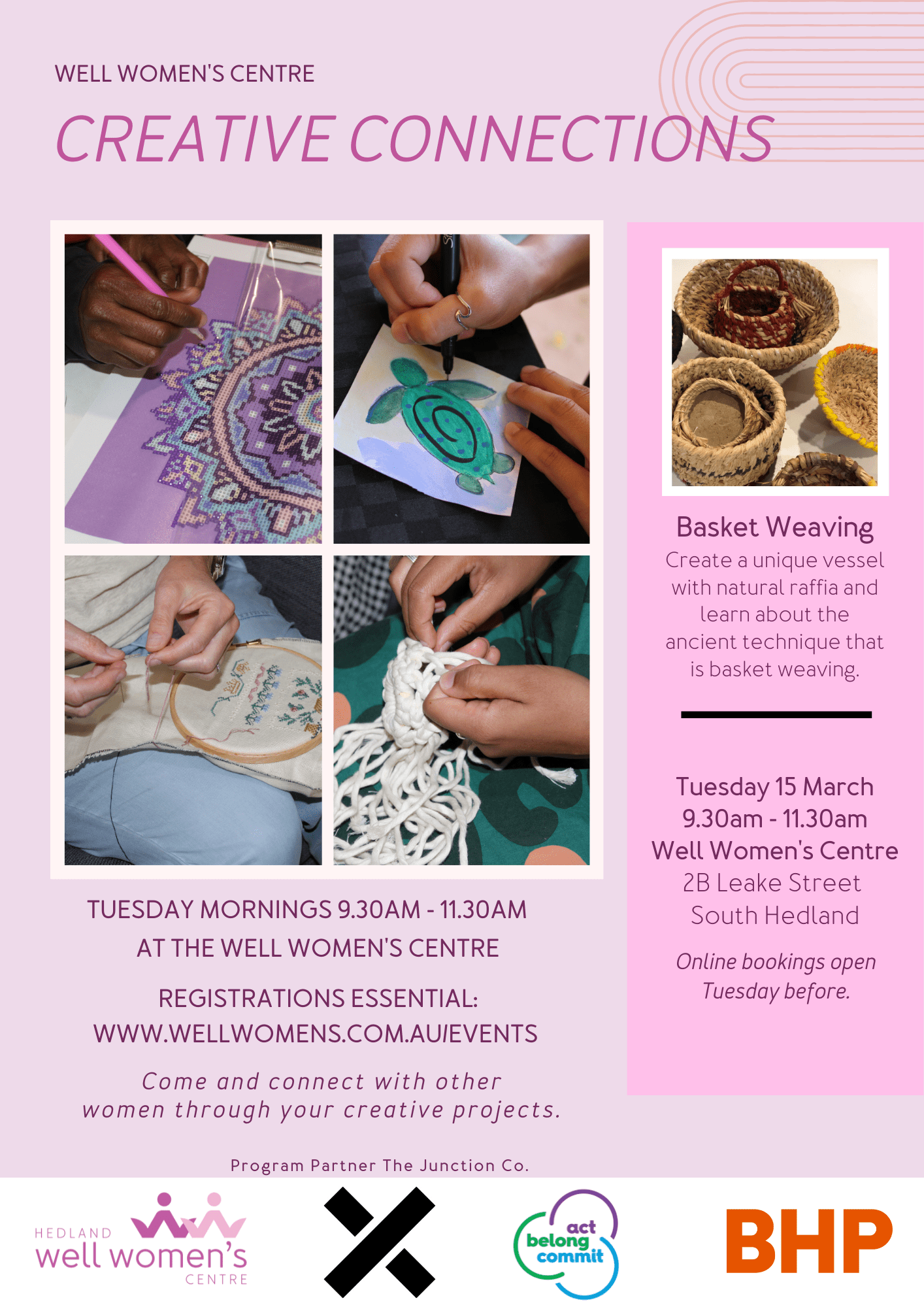 Creative Connections – Basket Weaving
We are excited to have The Junction Co. facilitate a series of four creative workshops for our Creative Connections program…
Basket Weaving
Tuesday 15 March| 9.30am – 11.30am
Well Women's Centre, 2B Leake Street South Hedland
Create a unique vessel with natural raffia and learn about the ancient technique that is basket weaving. This wonderfully meditative workshop will allow you to unplug, slow down and craft something to your taste. No skills required just bring your authentic self.
Bookings below essential.
ABOUT THE JUNCTION CO.
The Junction Co. is a regional arts organisation with a clear vision to engage, grow and empower regional creative industries. We deliver a raft of programs to the Pilbara community, online, at partner locations across the region, and through the Port Hedland Courthouse Gallery+Studio.
Come and connect with other women through your creative projects.
Sold out!