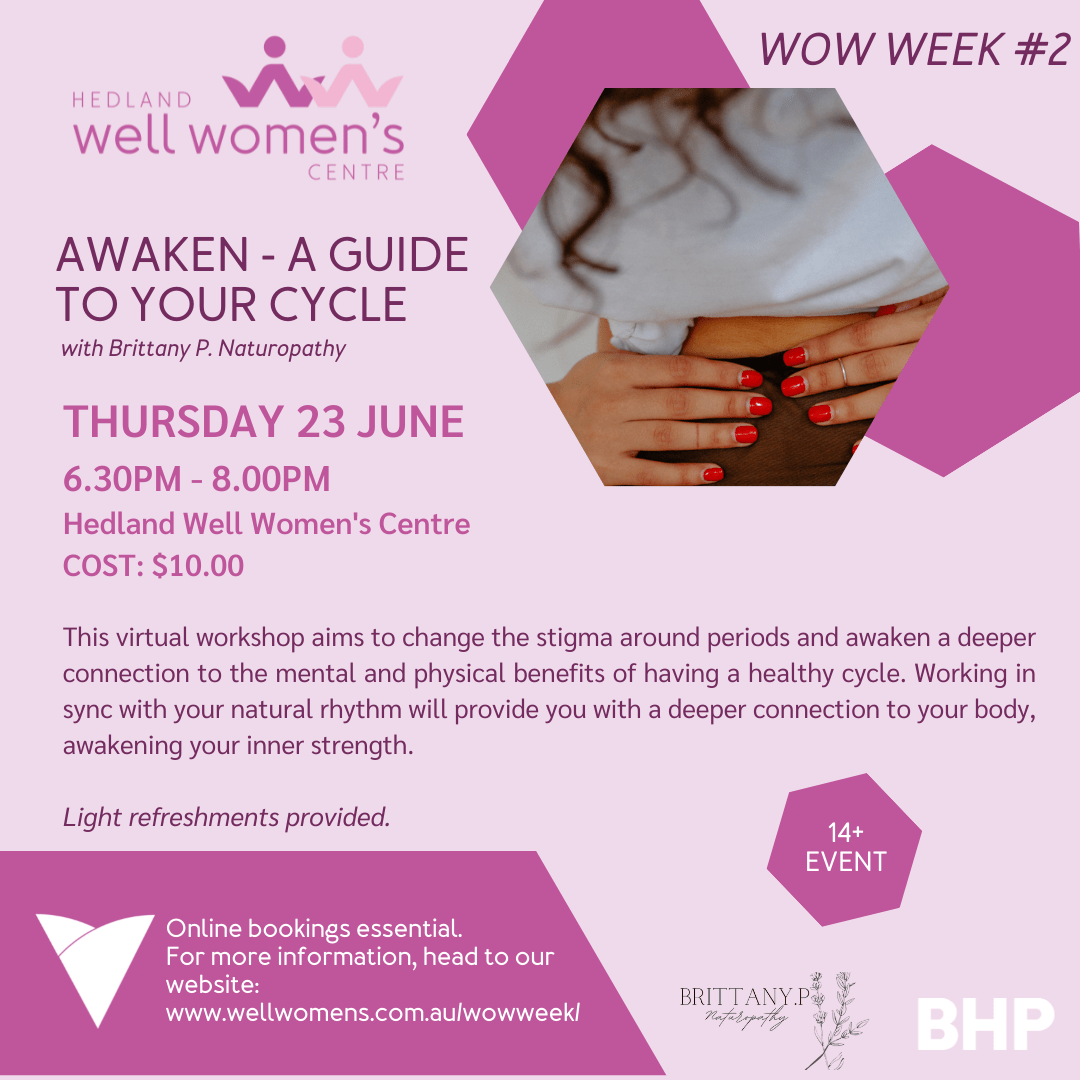 Awaken – A Guide to Your Cycle
This virtual workshop aims to change the stigma around periods and awaken a deeper connection to the mental and physical benefits of having a healthy cycle. Working in sync with your natural rhythm will provide you with a deeper connection to your body, awakening your inner strength.
During this 90 minute workshop we will cover:
•       The importance of your cycle and understanding it's phases
•       The hormones you need to know about
•       Signs and symptoms of hormonal imbalances
•       Hormonal and non hormonal forms of birth control and their pros and cons
•       Tracking your cycle
•       Cycle syncing and it's benefits
•       How to support your hormones with diet and lifestyle
•       Q&A
Thursday 23 June | 6.30PM – 8.00PM
Hedland Well Women's Centre, 2B Leake Street South Hedland
Cost: $10.00
Light refreshments provided.
14+ Event. Bookings below essential.