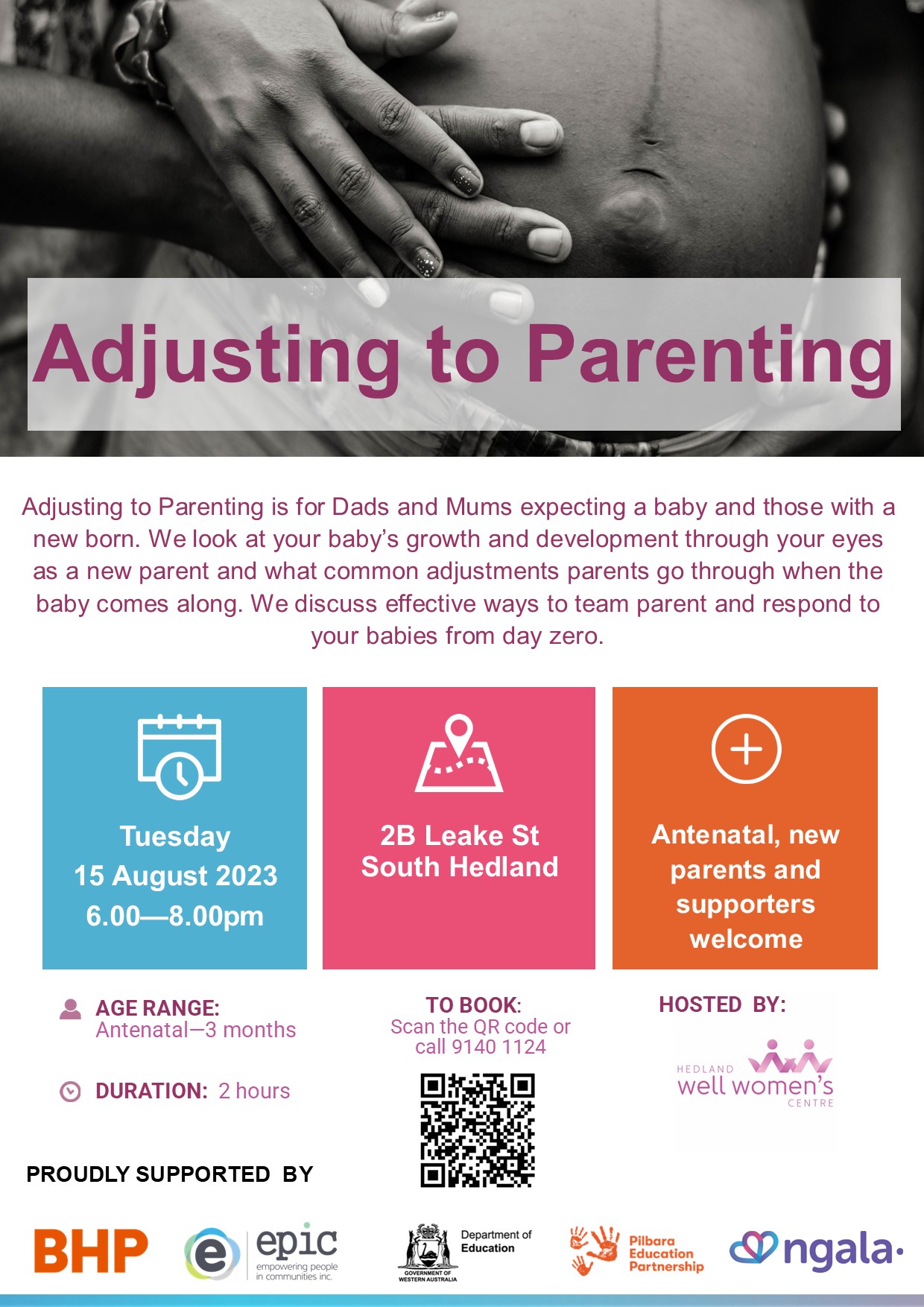 Adjusting to Parenting
Adjusting to Parenting is for Dads and Mums expecting a baby and those with a new born. We look at your baby's growth and development through your eyes as a new parent and what common adjustments parents go through when the baby comes along. We discuss effective ways to team parent and respond to your babies from day zero.
Tuesday 15th August 2023 | 6.00pm—8.00pm
Hedland Well Women's Centre, 2B Leake Street, South Hedland
FREE event. Bookings below essential.
We highly recommend bringing a partner or support person. Please book 2 spaces so that both participants can be catered for.