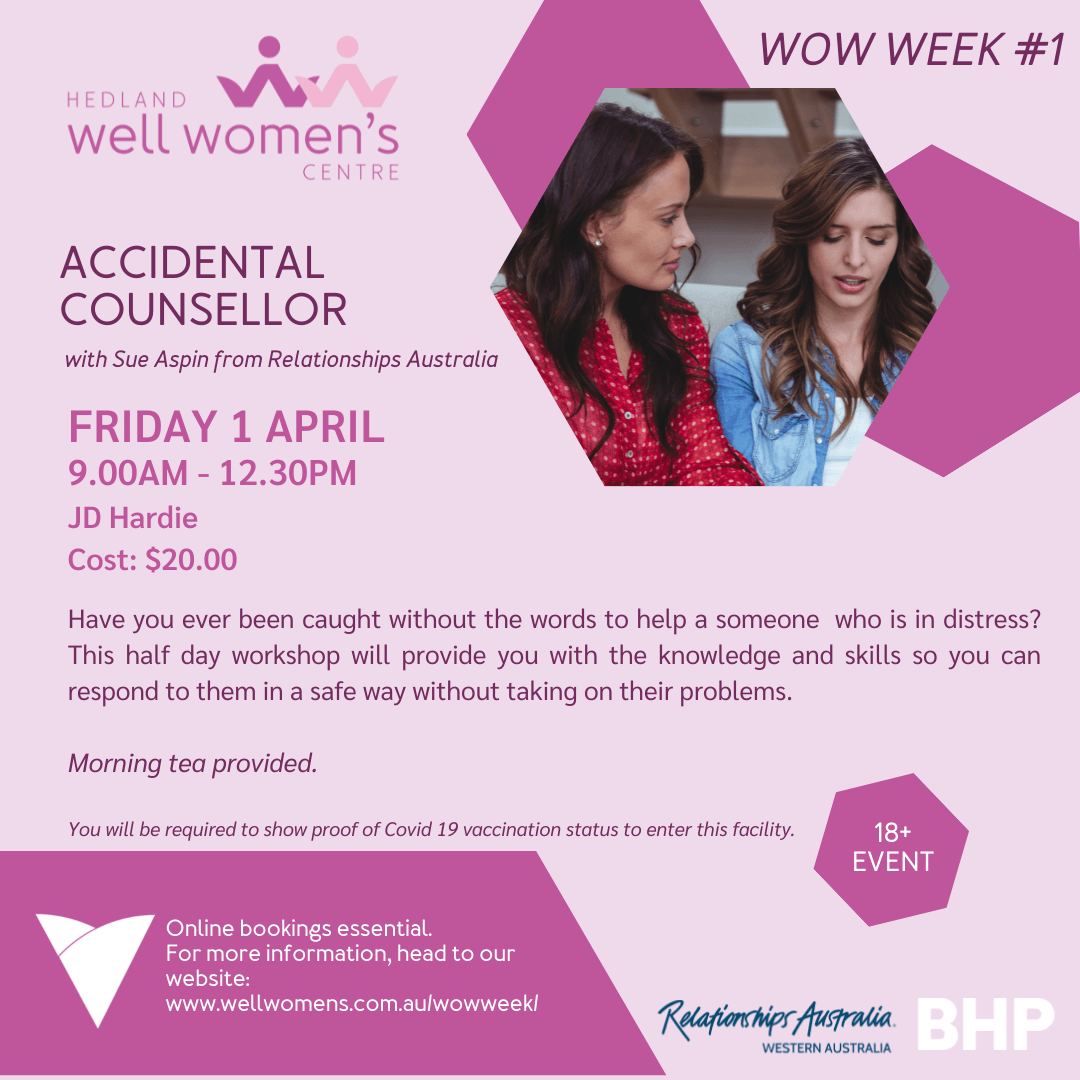 Accidental Counsellor
Have you ever been caught without the words to help a someone who is in distress? This half day workshop will provide you with the knowledge and skills so you can respond to them in a safe way without taking on their problems.
Friday 1 April | 9AM – 12.30PM
JD Hardie
Cost: $20.00
Morning tea provided. This is an 18+ event. You will be required to show proof of Covid 19 vaccination status to enter this facility.
*If this event is sold out, please contact us on 9140 1124 to be added to the waitlist.